People on Pause
We've created a new column to capture the thoughts of our community during this time. Feel free to contribute by emailing Ms. Keenan.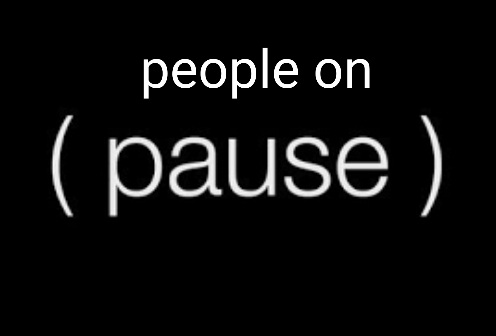 Anonymous (Class of 2020), Contributing Writer
May 4, 2020
I miss class, being able to release my reading capabilities, (because I rarely read at home or at all for that matter). It's also hitting me what our lives and senior years have been reduced to, being forced into one area separated from each other like animals in pens. My sleep schedule is terrible, being wide awake in the morning, I can hear the birds sing, and I wish I could fly away with them, to another dimension… or more realistically an island or the mountains!
My mom is in the hospital, and my mind hasn't been still since it happened. I can't wait for college, but I almost don't want to leave her. Otherwise, I'm good. I feel unhealthy sometimes, wondering what the possibilities of me getting my running shoes out of my locker are. I went out to Walmart for the first time since this thing started and it was honestly scary and thought-provoking to say the least. I'm praying for health and life for all my brothers and family…