Cards Up Your Sleeve: The Magic of Tarot
Everyone believes in something. Whether it's themselves, their religion, ghosts, or fate. Some of us believe in the magic of the universe or simply just the cards. Tarot reading is a fun practice that can help you become more in tune with yourself, others, and just the world as it is. Sometimes it can even help you better understand things and people.
Tarot cards are a set of cards, each depicting beautiful imagery and holding deeper meaning. Interpreting the cards can be highly difficult at first, and it's not an easy practice, but it can be rewarding when you're seeking insight. Each card is given a title and/or number, both wielding power. These cards are meant to reveal secrets and answers, hence the names of the sections of the deck because called the Major and Minor Arcana. Major Arcana Cards are more so people or things. The Major Arcana actually starts with "The Fool (0)" and the cards each tell the story of The Fool. Meanwhile the Minor Arcana consists of 4 Categories: Wands, Swords, Cups, and Coins/Pentacles. Arcana is derived from the latin word "secrets" or so I've learned from the Guidebook, "Mystical Manga Guidebook" by Barbara Moore.
This guidebook comes with a set of cards that are designed in a manga style. This is one of many different types of decks you can have, in different art styles and formats. Most decks will come with a handbook so there's no need to worry. All of the resources are there. Although, some tarot readers like to incorporate candles, essential oils, or music. It's hard to learn considering there are over 70 cards to remember, all with their own meanings. Not only this but they have other meanings if they're upside down ("reversed"). The cards are also supposed to work together when a reading is done, the cards can be interpreted separately and yet all together. The reading should flow which is the most difficult part when thinking about what cards mean what. It's important to also let intuition, your gut, your eyes, and mind interpret the cards meaning in your own way (while also maintaining it's true value). Tarot reading, as I've learned from Moore, involves the left and right brain. Your creative and intellectual sides should work together in order to do a reading. Of course there is more to tarot than this. It can be done in your own way. You can decide what questions you do or don't answer, how the cards apply to the situation, how to start and finish a reading, and to even form your own way of laying out the cards. The greatest thing about tarot is that there is no right or wrong way to do it, Moore (an author that has written many books on tarot) has said it herself.
The practice of tarot is it's own kind of magic and adventure. It's a way to stimulate your creativity and logic while also connecting to your world. There is so much to each card and they mold to each situation in such a way that the answers are laid out in front of you.
If you're thinking about getting into tarot, the decks and guidebooks can be found online or in a Barnes and Noble (bookstore). It's a wonderful hobby to have and another beautiful thing to believe in.
About the Contributor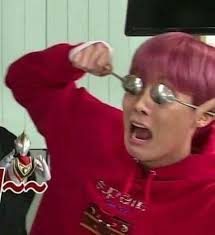 Viviana Rivera, Staff Reporter, Features Editor
Viviana is a senior whose passions include, reading, writing, music, and art. She's only been a part of the Amityville district since the beginning of...