Netflix's Top Five? (It's debatable)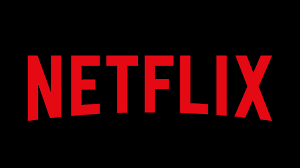 Do you binge-watch shows on Netflix– endlessly allowing auto-play to bring you another episode until a blank screen asks if you're still watching?
If you only see 2 minutes of something on the streaming service, your account gets added as a viewer of that program– even if you bail on it at the 2:01 minute mark! With that being said, you can take these newly released viewership numbers with a grain of salt, depending on your level of skepticism. How many of these shows have you seen? (*Numbers based on the first month of viewership.)
#5: BRIDGERTON: 63 million viewers tuned in to this Shonda Rhimes period drama.
#4: TIGER KING: 64 million viewers opted to speculate on what happened to Carol Baskin's husband.
#3: STRANGER THINGS, SEASON 3: 64 million viewers toasted the return of Eleven and her Eggo Waffles.
#2: MONEY HEIST, SEASON 4: 65 million viewers tuned into this series that none of us have actually seen.
#1: THE WITCHER: 76 million viewers watched at least 2 minutes of this fantasy series.
HOW MANY OF THESE HAVE YOU SEEN? COMMENT BELOW!