"WandaVision" Review
With the release of the first two episodes of WandaVision on Disney+, avid Marvel fans are ecstatic to see the return of two beloved characters in this sitcom show, with a twist. 
Summary: WandaVision is a show that takes place after the events of Endgame and blends together different styles of sitcoms with the two main characters, Wanda Maximoff and Vision, who are trying their best to conceal their powers and live a normal suburban life. As they enter different decades and encounter classic television tropes, the couple begins to notice that everything is not as it seems.
WandaVision is an absolute delight to watch with the return of an adorable and enjoyable couple, hilarious moments, and Easter eggs galore that help piece together the big picture of what exactly is going on in the show. The entire show itself has the feeling of mystery and suspense around it that makes it engaging. 
Fan of the MCU or not, I'd tell anyone who would even dare to listen to give this show a try. Even though Disney+ has set up the show to release episodes on a weekly basis, meaning no binge-watching, the first episodes hit it out of the park for most viewers, including myself. If you love a quirky, charming couple, references to sitcom tropes, Easter eggs you may or may not understand, and an entire mystery to uncover that might get spoiled to you online, then this is the show for you.
About the Writer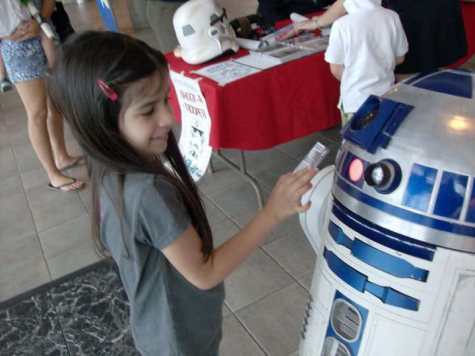 Gabrielle McGinnis, Staff Reporter
Gabrielle is a junior who has a strong passion for writing and drawing as her main goal in life is to become an animator/writer. She has traveled to various...