Black History is American History
Welcome to Black History Month! Black History is American History, and we should strive to celebrate the people who made that history today and every day.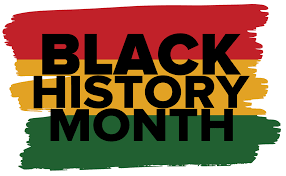 FEBRUARY 1, 2021: CARTER G. WOODSON by ECHO Staff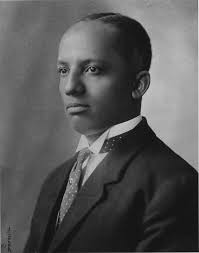 "If a race has no history, . . . it stands in danger of being exterminated."
In 1926, author, educator, and activist, Carter G. Woodson raised the idea of celebrating the accomplishments of Black Americans during a week long celebration. His idea eventually grew into Black History Month. According to the NAACP, Woodson's message was that "Blacks should be proud of their heritage and that other Americans should also understand it."
The Amityville ECHO would like to spend the next 28 days paying particular attention to many of the great Black Americans who have helped shaped our country along the way.
FEBRUARY 2, 2021: AMANDA GORMAN by Viviana Rivera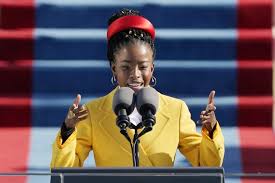 AMANDA GORMAN is known for her poetry book The One for Whom Food is Not Enough and for her poem "The Hill We Climb," that she wrote and performed at the 2021 Presidential Inauguration. As for her activism, she's known to talk about issues concerning feminism, race, "marginalization", and the "African Diaspora." Gorman was born in 1998, and throughout her entire childhood, she had a passion for literature.  She has even been asked to perform a poem at the upcoming Superbowl. She's also known for founding One Pen, One Page, which is a non profit organization for youth to write and learn leadership skills.
Amanda Gorman is a noble woman in her own right. She's a Black, American woman who wants to empower those around her, especially those that have been oppressed or mistreated. She only wishes to make the world a better place, to use her words and influence to make a change. She even wants to run for president in 2036. She's an inspiring woman, and has been acknowledged for all of her efforts. She's won awards and acknowledgements such as earning the title "National Youth Poet Laureate" (2017). Overall, she's got big plans for this world and is doing whatever she can to make a difference through her poetry and participation in movements and informing others.
FEBRUARY 3, 2021: WHITNEY HOUSTON by Amin Shah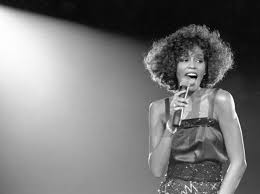 Whitney Houston is an American singer and actress. She is known mostly for her musical works and has earned many awards for her music with albums such as ¨Whitney,¨ earning her four number one spots and a Grammy. Other notable albums include ¨I'm Your Baby Tonight¨ and ¨My Love is Your Love.¨  Houston also acted on the Merv Griffin Show, which was her debut on national television. Whitney Houston was born on August 9th, 1963 and was active in music and film from 1977 up to 2012, which was the time of her death. Her first pieces of work were her most popular and successful, with her first four albums selling an estimated 86 million copies. Born in Newark, New Jersey, she spent most of her early life on the East Coast, but started gravitating to many different areas of the country after becoming widely successful. She sadly died in Los Angeles in a Beverly Hilton Hotel after a Grammy party on February 11th, 2012. Whitney Houston should be remembered because of the borders she broke and how she influenced the musical industry. Her technically talented voice influenced many others and allowed her to achieve the title of ¨The Queen of Pop,¨ and because of this, she was one of the first female African American artists to enjoy heavy rotation on the radio, breaking similar borders to the ones broken by people like Michael Jackson and Prince. This allowed other African American artists such as Janet Jackson and Anita Baker to create their  own breakthroughs as well.

FEBRUARY 4, 2021: PRINCE by Amin Shah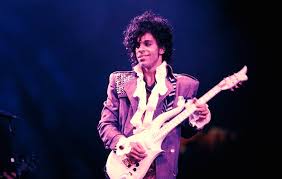 Prince is a controversial American musician and singer-songwriter. Prince is famous for his musical works such as hit records like "1999", "Purple Rain", "Sign O' The Times", and his self-titled album but was also popular for his breakthroughs in the music industry with some provocative music (especially for the 70s and 80s) and his androgynous style only made him more of an icon. He is also popular for his famous biopic named "Purple Rain", which won several Academy Awards.
Prince Rogers Nelson was born on July 7th, 1958. At around age 10 his parents broke up and that led to him running away and moving with the neighbors. In 1978, after pursuing a life of music and learning how to play the drums and guitar, he was signed to Warner Bros. Records and went on to create famous albums such as "Purple Rain" and "Controversy" and singles such as "Kiss" and "Cream." In 1992, Prince signed a 100 million dollar contract with Warner Brothers, which was considered the largest contract in music history. His career ended with his sad demise on April 21st, 2016 due to a Percocet overdose. Prince was born in Minneapolis, Minnesota and stayed there for most of his life (with the exception of the occasional tour) and even built his internationally famous estate "Paisley Park", his home and studio, but also where he died. Prince should be remembered as an international icon for open androgyny and mostly for his musical talent and breakthroughs.  His music paved the way for more "obscene'' music that we see today compared to the very "wholesome" music of the 60s and early 70s. He allowed musicians and artists to achieve complete musical freedom while becoming successful and influenced such acts as Lenny Kravitz, Frank Ocean, D'angelo, and the Weeknd.
FEBRUARY 5, 2021: SHONDA RHIMES by Nicole Jimenez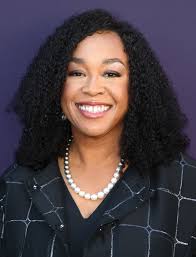 Shonda Rhimes is a writer and producer of mega-hit shows like Grey's Anatomy, Bridgerton, Private Practice and Scandal. She is the first African-American woman to create and act as executive producer of a network series. TIME magazine named her one of "100 People Who Help Shape the World" in 2007.
Rhimes was born in Chicago, Illinois on January 13,1970. She has six siblings of which she is the youngest. Rhymes attended Dartmouth College where she majored in English, wrote for the campus newspaper and joined the Black Underground Theater Association.
Through her characters and storylines, Shonda Rhimes has not only shone a light on African-Americans, but also on contemporary issues such as adoption, LGBTQ+ rights, and domestic violence. Netflix signed a deal with her in 2017 worth more than $100 million for future projects to be featured on their streaming platform. Check out her New York Times bestselling book, Year of Yes: How to Dance It Out, Stand In the Sun and Be Your Own Person to learn more about this fabulous, trailblazing figure of the entertainment industry.
FEBRUARY 6, 2021: LLOYD JAMES AUSTIN III by Misha Ankudovych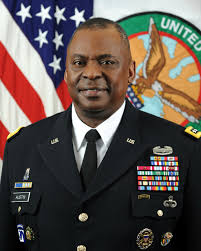 Born on August 8th, 1953 Lloyd James Austin III has made strides for inclusiveness for black Americans in the United States Armed Forces. He is a retired four star general who had a decorated tour of service in the army. He was the 33rd vice chief of staff of the Army, and the commanding general of the Iraq Operation: New Dawn. He then served as the 12th commander of the United States Central Command, being the first black commander. He was then nominated by Joe Biden to serve as the first black Secretary of Defense.
FEBRUARY 7, 2021: ALEXANDER LUCIUS TWILIGHT by Misha Ankudovych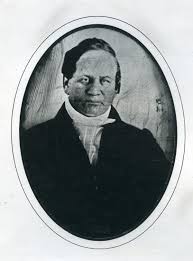 Born on September 23rd, 1795, Alexander Lucius Twilight is a little-known historic figure regarding black American rights. Alexander was a Congregational minister and principal, and is the first recorded black American to graduate college. He also served on the Vermont House of Representatives, and became the first black American to serve on a state legislature, and the only one to do so before the civil war. Adding to his list of accomplishments, he also designed and built the first granite public building in his some state of Vermont.
FEBRUARY 8, 2021: MARVIN GAYE by Amin Shah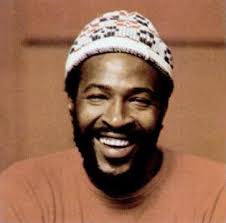 Marvin Gaye was an influential American soul artist. He is known for his soulful and political musical works from the 1960s to the 1970s and hits such as ¨What's Going On,¨ ¨Let's Get It On,¨ ¨Got to Give It Up,¨ and collaborations with Tammi Terell such as ¨Ain't No Mountain High Enough¨ and ¨If I Could Build My World Around You.¨ Marvin Gaye was born on April 2nd, 1939 and throughout his childhood he found peace and talent in music, mastering the drums and piano at a young age. As he moved on from church groups to his love for R&B, he soon joined a vocal group called ¨The New Moonglows¨ in the late 1950s, which would be the foundation for his whole career. After hits across the 60s and 70s and his most popular and respected hit album,¨What's Going On¨ in 1971, he died tragically on April 1st, 1984 following a physical altercation with his father (many speculate that this was because of his substance abuse). He died at the home of his parents in West Adams, Los Angeles.
Marvin Gaye should be remembered due to his success and influence he had on Motown, upcoming and famous singers, and the music industry in general. Marvin Gaye has influenced acts such as as Stevie Wonder and Michael Jackson, but has also gone on to create some very political songs against things like war and racism, and was one of the first to do so efficiently while maintaining his Motown image. His vocal range, musicianship, and creative music has created some of the most respected records of all time and even landed him his posthumous spot in the Rock and Roll Hall of Fame.
FEBRUARY 9, 2021: LOUIS ARMSTRONG by Viviana Rivera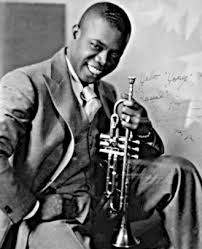 Louis Armstrong was a prominent figure in black history. His music touched many people for decades. He was a jazz musician, dedicated to his work and filled with love and joy. His talent was and still is undeniable, and there are no musicians quite like him. He was a huge participant in the Harlem Renaissance and a promoter of black recognition in the music industry. He was and still is an inspiration. Langston Hughes, the poet/author that wrote of multiple movements and ideas, was a significant fan of Armstrong's work. Hughes was definitely inspired by him. It is safe to say that there are plenty of other figures that were inspired by him and forever will be. Armstrong was active throughout almost all of his life, starring in movies, performing music (singing and playing instruments), forming relationships, attending interviews, and all other events and activities. The man had a big heart and so much to give. Even today, his memory lives on. Once someone hears his voice, it's impossible to forget, just like the man himself.
FEBRUARY 10, 2021: FREDERICK DOUGLAS by Viviana Rivera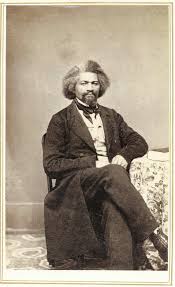 Frederick Douglass was a slave who escaped captivity and became an activist. He publicly spoke on multiple occasions and wrote novels on his experiences and ideas. Douglass participated in the abolitionist movement, fighting for the freedom of slaves. Once the Emancipation Proclamation (1862) was signed, he continued to advocate for human rights and equality. He composed numerous famous autobiographies: Narrative of the Life of Frederick Douglass, an American Slave; My Bondage and My Freedom; and Life and Times of Frederick Douglass. He also had his own section in the Newsletter called "North Star" which focused on the abolitionist movement. He's also known for the "London Reception Speech" that he gave in England, exposing the United States for its hypocrisy. The way America's integrity was built of freedom and say but encouraged the possession, mistreatment, and captivity of people, dehumanization. It was a powerful speech and a great step towards change. Another powerful speech he gave was "What To a Slave is the 4th of July?" (1852).
Frederick Douglass promoted the idea of possibility, faith, courage, and a better world.  He not only promoted African American/Black rights, but also spoke out for women's rights, including their right to vote.  It is because of his progressive ideas that the Civil Rights movement of the 1960's was later encouraged. Frederick Douglass was a supporter of freedom, of rights, respect, and the acknowledgement of those that had been mistreated throughout history.  This man was a fighter, strong enough to beat a most disgusting and unforgivable system.  He not only fought for himself but all those around him.  Not just for his fellows, but for those he knew deserved happiness and rights.  He not only understood other Black Americans but he sympathized with women.  He was a man of compassion and unafraid to voice his opinion, to be blunt and honest and brave.  To this day, his impact on American history remains unchallenged.
FEBRUARY 11, 2021: JIMI HENDRIX by Amin Shah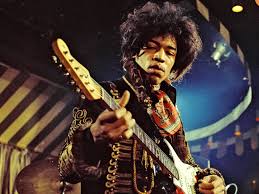 Jimi Hendrix is an American guitarist and singer-songwriter. Jimi Hendrix is known for his early psychedelic and heavy guitar playing, which was unseen in the late 1960s. His influential guitar playing skills still influences rock music today and is one of the main reasons he shall be remembered as one of rock's greatest performers, creating hits such as his cover of ¨All Along the Watchtower¨ , ¨Hey Joe¨, ¨Voodoo Child¨, and records such as ¨Bold As Love,¨ ¨Are You Experienced,¨ and ¨Electric Ladyland.¨
Jimi Hendrix was born November 27th, 1942 and had a rough childhood, as his mother died in 1958. As many others, music became Hendrix´s escape from reality, so along with his father´s support he taught himself how to play the guitar (even though he was left handed and most guitars back then were right-handed, so he played a flipped guitar). In 1961, Hendrix was enlisted in the US Army but was honorably discharged in 1962 after injuring himself in a parachute jump. In 1965, he formed his first music group named Jimmy James and the Blue Flames, but then moved on to London where his first and most famous band ¨The Jimi Hendrix Experience¨ was formed (under manager Chas Chandler). His bandmates consisted of Noel Redding and Mitch Mitchell. On September 18th, 1970, he died of asphyxiation due to his drug and alcohol abuse. Jimi Hendrix was born in Seattle Washington and lived there until his deployment in the military. After being discharged, he did performances around New York City, but shortly after meeting Chas Chandler, he flew to London where his definitive band was formed and lived there until his eventual death in 1970. Jimi Hendrix should be remembered not only because of his guitar skills, but also for his vocal range and influential sound. His experimental and psychedelic guitar playing only fueled the psychedelic rage of the 60s and even gained respect from people like Eric Clapton, The Beatles, and Bob Dylan while inspiring some amazing musicians such as Steve Vai, Miles Davis, Prince, and Eddie Hazel.
FEBRUARY 12, 2021: STACEY ABRAMS by Misha Ankudovych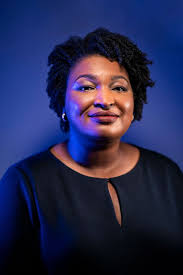 Born on December 9th, 1973, Stacey Abrams is a former member of the Georgia House of Representatives, and served as the minority leader during part of her term. She ran for Governor of Georgia in 2018 and became the first black American woman to be nominated by a major party in the United States for a governorship, however, she narrowly lost the election. After the election she continued to make strides by becoming the first black American to deliver a response to the State of the Union. She also founded an organization to combat voter suppression which is largely accredited with helping the Democrats win Georgia in both the presidential and senate elections.
FEBRUARY 13, 2021: JOY REID by Misha Ankudovych
Born on December 8th, 1968, Joy Reid is a popular television host and political commentator, who currently hosts her own show on MSNBC titled The ReidOut, replacing Hardball by the retired Chris Matthews. Her perspective as a black female proved very important and inspiring during the Trump administration, and it allowed her to express the opinions of a very important group in an industry that tends to be dominated by white people. During events such as the Black Lives Matter movement, she offered important perspectives to viewers tuning in for a fresh take on the current issues.
FEBRUARY 14, 2021: CORI BUSH by Misha Ankudovych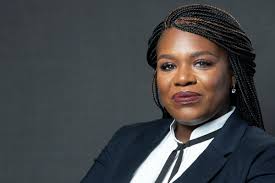 Born on July 21st, 1976, Cori Bush is a new incumbent to the United States House of Representatives. She is also a registered nurse, as well as a pastor. She defeated a long term democratic incumbent in the primaries, and then a Republican challenge and became the first black woman of the United States House of Representatives to serve from the state of Missouri. She is very progressive and has joined and caucuses with other progressive lawmakers in the house.
FEBRUARY 22, 2021: JAMES BROWN by Amin Shah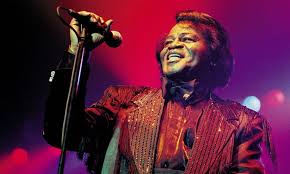 James Brown, commonly referred to as the ¨Godfather of Soul,¨ was an American singer-songwriter that became one of, if not the most important figures in soul and funk. James Brown is famous for his songwriting and singing talent, creating such songs such as ¨I Got You (I Feel Good)¨, ¨Get up Offa That Thing,¨ ¨It's A Man's Man's World,¨ and ¨Papa's Got a Brand New Bag.¨ He was also famous for his activism within his music and in his life. His unique voice was one of the pushing points to his success which influenced many musicians after him from all different types of genres. James Brown was born on May 3rd, 1933. After the split of his parents, James Brown was sent to live with his aunt at the age of 4. Growing up in poverty (due to the Great Depression) was difficult, so his odd jobs helped him make money. By the age of 12, he was getting influenced by music and religion, so he joined his church choir to try and find happiness from the world he lived in. After being incarcerated for three years due to grand theft auto in 1949, Bobby Byrd and James Brown met up after meeting each other in prison and in 1955, Byrd asked Brown to join his vocal group: ¨The Gospel Starlighters,¨which started the turning point in James Brown´s life. James Brown then went on the have an extremely prolific life, especially in the 1950s and 1960s, where he toured 5 nights a week. On December 25th, 2006, James Brown sadly passed away after losing his battle with pneumonia. James Brown was born in Barnwell, South Carolina but lived in Georgia for most of his childhood and for the start of his early music career.  In 1958, Brown moved to New York, and from there he started to move all of the place, touring from states to states constantly. He died in Atlanta, Georgia. James Brown is one of the most influential artists of his time, influencing a range of different types of singers from people like Mick Jagger, Jay-Z, and Michael Jackson, with his voice being the main factor for these influences. His political views and activism also helped bring more activism into music and allowed an album like ¨What's Going On¨ by Marvin Gaye to be possible.
FEBRUARY 23, 2021: LANGSTON HUGHES by Viviana Rivera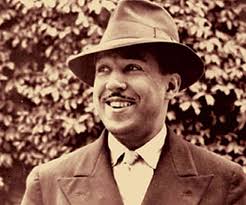 Langston Hughes was born in Missouri on February 1, 1902.  His birth/full name was James Mercer Langston Hughes but he's known just by the last half of his name.  Up until the age of thirteen, he was raised by his grandmother in Illinois, and it is here where he first dabbled in poetry.  Later, he moved in with his mother (and step father) in Ohio.  Before publishing his works, he did many things and went to many places.  For example, he stayed in Mexico, attended Columbia University (while working 3 jobs), and worked as a seaman (traveling to Europe and Africa).  Finally, he published his first poetry book named The Weary Blues in 1926.  After finishing his education at Lincoln University (PA), he published his first novel, Not Without Laughter (1930).  After that, he wrote a great deal of different books, plays, poems, and novels- all sorts of literature.  Hughes was inspired by jazz and individuals such as Paul Lawrence Dunbar and Walt Whitman.  Through his writings, he often explained, described, and informed readers of what life was like for the average black American from the twenties to the sixties.  He wrote a poem (to the extent that it was more like a book) called Montage of a Dream Deferred (1951).  He also wrote various plays and "prose," most famously known as the "'Simple' books."  Langston lived an eventful life but unfortunately died in 1967 on May 22nd from prostate cancer.  However, his impact still remains from his influences during his time and how these influences linger in today's events.  It is said that his writings, subject matters, and use of literature helped influence the Harlem Renaissance.  Seeing as his work was particularly expressive and often exploitative (of the everyday life of black Americans as well as their treatment, feelings, and experiences) it definitely forces awareness upon America.  In the grand scheme of things, Langston worked to present black Americans struggles within the modern (at the time) society.  In a very evident way, he wanted others to be conscious of black Americans, of their strife, but also of their pride and power.  With his writings, Hughes was able to inspire the Harlem Renaissance, to inspire people of color, to establish their presence in America-not as just black Americans but as people with feelings, with rights, and with power, beauty, and spirit. 
FEBRUARY 24, 2021: BILLY PRESTON by Amin Shah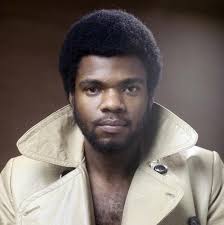 Billy Preston is a little-known American musician known for playing the keyboard for bands such as ¨The Beatles¨, ¨The Rolling Stones¨, and the singer-songwriter Ray Charles. Billy Preston is famous mostly for his work with The Beatles in their albums ¨Let It Be¨ and ¨Abbey Road¨, contributing to songs such as ¨I Want You (She's So Heavy)¨, ¨Something¨, ¨Get Back¨, and ¨Don´t Let Me Down¨. He also appeared with them in their final rooftop concert as the keyboardist. George Harrsion stated how Preston was one of the only sources of joy nearing the band´s end, and how he possibly might have stopped the bandmates from walking out on each other. Preston also worked with the Rolling Stones, acting as their keyboardist for the albums ¨Sticky Fingers¨ and ¨Exile on Main Street¨, two of their most ambitious and famous records they recorded. He was constantly praised for his keyboard skills, with both the Beatles and the Rolling Stones showering him with compliments and Mick Jagger calling him a ¨fantastic and gifted musician¨. Preston was born on September 9th, 1946. From the age of three he began playing the piano and then soon became a prodigy (due to his mother and older sister showing him how to play), and in 1962, he released his debut solo album ¨Gospel in My Soul¨. He soon became a very sought-after musician, especially in the 70s after his contributions he made with The Beatles in 1969-1970 and with The Rolling Stones in 1971-1972. Preston passed away on June 6th, 2006 due to kidney failure. Preston was born in Houston, Texas but moved to Los Angeles with his mother and sister a few months after his birth. Soon after his career started, he began touring with Ray Charles and Little Richard, and in England is where he met the Beatles, the band he would eventually become internationally famous with. Preston passed away in Scottsdale, Arizona. Preston should be remembered as an underrated musician of his time, so we should at least acknowledge the contributions he has made for major albums such as ¨Let it Be¨ and ¨Sticky Fingers¨. Preston displayed that instrumental acts can become just as famous (if not more so) than bands and singers, giving hope to the instrumentalist artists of his time and even now.
FEBRUARY 25, 2021: JAMES BALDWIN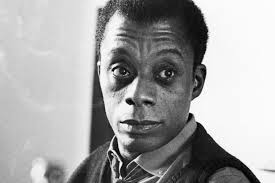 James Baldwin is an American author. He is known for his novels, essays, plays, and activism. His most well known work includes the semi-autobiographical Go Tell It On The Mountain (1953), a collection of essays entitled Notes of a Native Son (1955) and the (controversial for the time) novel, Giovanni's Room (1956). James Baldwin was born in Harlem, NY in 1924. He spent time in the Bohemian literary circles of Greenwich Village after graduating from college and then moved to Paris, France in 1948 where he then lived for the next 8 years. We need to know who James Baldwin is because of his fearlessness to be a "disturber of the peace," tackling issues of race, masculinity, sexuality, and socioeconomic class.
FEBRUARY 26, 2021: AUGUST WILSON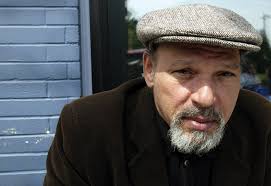 Often referred to as the "theater's poet of Black America," August Wilson was an incredible voice in the chronicling of the African-American experience in the 20th century. Wilson's themes focus on issues of race, migration, discrimination, and identity. 
Wilson overcame several challenges as a young man. He dropped out of school in the 10th grade, but not wanting to tell his mother, he spent his days in the local library, reading books by authors such as Langston Hughes, Ralph Ellison, and Richard Wright. 
One of Wilson's most famous plays, "Fences," won the Pulitzer Prize for Drama in 1987 as well as a Tony Award for Best Play. In 2010, Denzel Washington and Viola Davis starred in the Broadway revival of the play, and Washington later directed an award-winning film version in 2016.
August Wilson died at the age of 60 from liver cancer on October 2, 2005.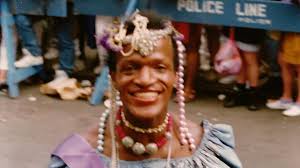 FEBRUARY 27, 2021: MARSHA P. JOHNSON
One of the main forces behind the Stonewall Riots, transgender activist Marsha P. Johnson was a brave force in the fight for LGBTQ+ rights in the 1970s. Often finding herself homeless and without a safe place to go, Johnson, along with another trans activist, Sylvia Rivera, opened a shelter for LGBTQ youth. When asked about the initial P in her name, Johnson often responded by saying it stood for "Pay It No Mind," a response to questions regarding her gender.
On July 6, 1992, Johnson was found dead in the Hudson River. Originally called a suicide, the case was later reopened as a murder and remains unsolved to this day.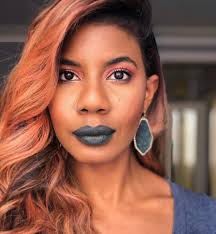 FEBRUARY 28, 2021: NIC STONE
Nic Stone is a New York Times bestselling author of middle and young adult fiction. Stone was born and raised outside of Atlanta, Georgia in 1985. She graduated from Spelman College with a degree in Psychology. Before finding success as a best-selling published author, Stone spent a few years in Israel working for a teen mentoring program.
Dear Martin, her debut novel, was inspired by the real life, tragic death of 17-year-old Jordan Davis. Dear Justyce, a follow up to Dear Martin was published in October, 2020 and is told from the point of view of one of the supporting characters from Dear Martin.

Nic Stone is one of the most important writers of contemporary young adult fiction.