AMHS's Musical Talent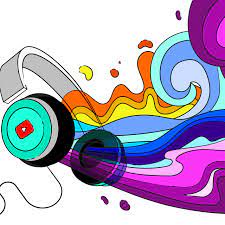 How much do you know about the musical accomplishments of our students? Even in a pandemic year, our students have accomplished great things. For instance, back in December, a number of our students were selected as members of the SCMEA and NYSCAME All-County Ensembles. We reached out to a few of them to gain some insight into their backgrounds and experiences.
Kenneth Garcia plays the clarinet and is in the 10th grade. He got into music through his brother who played the flute. Kenneth would always go to see his band performances with his parents and thought it was pretty cool to see him and the band play together. Kenneth said, "I enjoyed listening to the band performances and I knew it was something I would enjoy doing." Kenneth spends on average 30-60 minutes every 2 days practicing his Clarinet. In the future he would definitely like to keep playing, however not for performance purposes, but more as a stress reliever since he finds it "very enjoyable and relaxing to do so."
Kenneth has some great advice to anyone who is considering picking up an instrument: "I encourage many people to play an instrument and try it out as a new hobby. You might find it stress relieving and enjoyable to play just like me. If you did try playing an instrument in the past and didn't find it enjoyable, or it was just not for you, then I extremely encourage you to find something that you love doing and that brings you happiness in life. Life is too short to be doing things that you don't like and don't find happiness in doing."
Daniella Henriquez is in the tenth grade, and has been interested in music for as long as she can remember. Her grandmother really influenced her passion for music. When she was little, she would listen to classical music all day if she was with her grandmother, and her parents liked playing jazz music while they were eating dinner. As Daniella says, "Music has always been an outlet for me because music is a universal language!" Daniella is in chorus, and for practice she completes breathing exercises and does scales whenever she has the opportunity. She doesn't have one particular favorite artist because, as she says, "there are so many genres to pick from and each genre is unique in its own way!"
Daniella sees music as an outlet for her, and although she doesn't think she'll be doing anything with it professionally in the future, she acknowledges that music will always have a place in her life. "Music is an incredible way to express yourself, so I think it's really important to step out of your comfort zone in music. You never know what you'll find and what you'll end up liking!"
Aaliyah Precil is in the 10th grade and got into music by signing up for chorus in the 6th grade. She was eleven years old when she first joined, and her cousins influenced the decision. She soon realized that she wanted to become a singer when she grew up. Aaliyah usually practices with the choir which would be on the days when she has chorus. She has a lot of favorite musical artists, including Paramore, Selena Gomez, Britney Spears, Charli XCX, Nelly Fertado, Doja Cat, Michael Jackson, Dua Lipa, Ava Max and Ariana Grande. 
Aaliyah is hoping to pursue a career in music and become a pop singer in the future. "I'm so honored to accomplish my music accomplishments" she told us. "I can't wait to find out what'll come next for me in the future."