Top Ten Favorite New Generation Rappers of 2021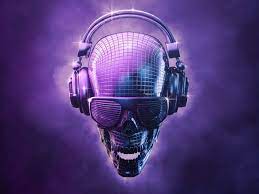 Rap is a general piece of music, however, it is so grand due to its endless creativity and uniqueness. 2021 has given birth to some amazing rap songs from some amazing rappers, rappers who you  may have never heard of. Today, I'll show you some rappers from the new generation of 2021 from 10 going up all the way to 1 that I personally like and enjoy the most.
10. Ka$hdami
Ka$dami first blew up when he released his song "kappin up" in 2020 at the age of 14 where he got 1 million views on the song. He then made plenty of other songs like "50!" and "$umn$light" which both gained extreme popularity. But he really took off at the age of 16 when he dropped "reparations!" and "look n the mirror". Both songs got 3 million views. He then featured in Babysantana's song "14" which made it onto Lyrical Lemonade's channel where it gained 4 million views.
9. Iayze – (Jace)
Iayze – (Jace) a rapper from Fort Worth, United States is not very popular but is definitely famous in the underground and deserves much respect. Iayze first blew up after he released "trackhawk!" 4 months ago, a song with up to 600,000 views. Iayze managed to blow up with help from his unique voice and adlibs. Years ago he managed to make it into a famous large underground rap group known as "Slayworld." A group run by famous underground rappers including "Autumn, Summrs, Kankan, and Goonie" Iayze managed to get Summrs and Kankan to feature in his songs. He also featured in a Babysantana song called "Wrong" His songs have been getting views steadily with up to 30,000 views through 300,000 views.
8. Lil Playah
Lil Playah is a bit more famous than Iayze however not technically as mainstream as ka$hdami.
Lil Playah from Houston, United States first blew up after his song "Lately" featuring "PoorStacy" in 2019 where it gained 3 million views after that he had many other songs that made a million views such as "Little did I know", "Lied to me", "Call me" and many more. Lil Playah also became close friends with the rapper and co-founder of Slayworld, "Autumn". Lil Playah also became friends with rappers "Onlybino" and "Cashbently" who are both growing underground rappers. Lastly famous rapper and musical artist, "Trippie Redd" almost signed Lil Playah to his record label but it seems Lil Playah is not signed for now.
7. Sofaygo
19-year-old rapper Sofaygo has one of the biggest growth in the musical industry. Sofaygo first blew up after he released his famous song "Knock Knock" where it gained 33 million views on Lyrical Lemonade's channel and 29 million views on Soundcloud. He then released 2 other songs which blew him up. The first one being "Off the Map" where it gained 4.2 million views and then he released "Everyday" where it gained 5.8 million views. He also has other songs with up to 1 million views such as "The World is Yours" and "Hearse" he was recognized by Lil Tecca, Lil Yachty, Trippie Redd, and the legend himself Travis Scott. He has even been signed to Travis Scott this year and has been featured in Trippie Redd's album "Trip at Knight" and Lil Yachty's Birthday Mix 6. Both songs featuring Sofaygo are "Trippie Redd MP5" and "Lil Yachty Solid"
6. Babysantana
14-year-old rapper Babysantana, just like Sofaygo has had some groundbreaking growth. He only started making music a year ago and now he has millions of fans. He first blew up after dropping his song "Prada" where it gained 1 million views and "14" featuring ka$hdami which gained 4 million views. After that, he dropped his famous song "Antisocial Ft Slump6s" where it gained up to 8 million views. His song Antisocial did so well he dropped "Antisocial 2" featuring other young artists such as "Slump6s, Yung Fazo, Xhulooo, and Ssgkobe" it did so well it was 1. On the SoundCloud charts at 4 million views. He became so famous Lil Tecca and Babysantana made a remix of Prada which gained 3.4 million views and 14 made it onto lyrical lemonade's channel. He got recognized by Trippie Redd, Lil Tecca, Ski Mask The Slump God, and even the infamous Post Malone. Babysantana even got to perform "Antisocial" at Rolling Loud 2021.
5. Tyfontaine
Tyfontaine is a very talented artist in his prime. Tyfontaine first blew up after his songs "Run it Up Ft Sofaygo" which gained 1 million views and "Duse n Juice Ft Lil Keed" which gained 2 million views. He also had songs in the 100,000's such as "Inhale", "Virtual world", and "Moments". He even got beats produced by Lil Tecca himself. He soon got signed to Internet Money Records where he produced many songs such as "Message", "Let You Down Ft TheHxliday", and "Take it Slow Ft 24kgoldn". However, he left Internet Money Records to pursue more musical endeavors. He then got noticed by Trippie Redd who has Tyfontaine featuring in some of his songs, However, at the moment they are unreleased. Currently, Tyfontaine has dropped his album "Ascension" this year with songs such as "Dummy", "I Can't Feel My Face" and "Right My Wrongs".
4. SSGKobe
Ssgkobe is also another fast-growing artist with much potential in the music industry. Ssgkobe first started making music at 15. He blew up after his songs "Ok Let's Go Ft Sofaygo" which gained 2 million views and "Thrax" which gained 4 million views. He then made a song called "Calabasas Ft $not" which made it onto the Lyrical Lemonade Channel and gained 5 million views. In the same year, he managed to get another song on the Lyrical Lemonade Channel called "MIA" which gained 3 million views. He was also featured in Babysantana's song "Antisocial 2". Both Lil Tecca and Lil Yachty, as well as other musicians such as Brockhampton and PinkPanthers noticed his potential as a growing artist.
TOP 3
3. Cochise/YungCochise
Cochise like Sofaygo is already one of the biggest growing artists of 2021. Cochise first blew up after his hit song "Hatchback" which gained 15 million views. He also released "Redhead" and "Knicks" which both got 3 million views. As well as releasing "Tell em Ft $not" this year on the Lyrical Lemonade Channel which gained an amazing 18 million views. Cochise even featured in a Lil Yachty song known as "Charmin". Cochise has a very unique voice and flow. He has been recognized by rappers such as Trippie Redd, K Suave, Autumn Tyfontaine, Ski Mask The Slump God, Lil Yachty, Babysantana, Internet Money Records, and even the famous Lil Uzi Vert.
2. Autumn (Twinuzis)
Autumn (Prod. Twinuzis) is a founding member of the underground rapping group "SlayWorld". He first blew up after his song "Still The Same Remix Ft Lil Tecca" which gained 2.3 million views. He is not also a rapper but a beat producer and produced beats for many rappers in slayworld, most notably a rapper named Summrs who is one of his best friends. He then released "Nina!' which gained 2.1 million views as well as "Can't Take It Ft Summrs" which gained 1.3 million views. Autumn helped out many members in slayworld such as KanKan, Summrs, YEAT, and Goonie. He also featured in songs with Ssgkobe, Tyfontaine, and Lil Playah.
1. Yeat/YEAT
Yeat is by far the fastest-growing and most original rapper of 2021. Yeat is affiliated with the group slayworld after becoming friends with both Autumn, Kankan, and Weiland. He first blew up after he dropped his album 4L where many songs of his blew up. Such as, "Money Twerk", "Teslas and Rovers", "Off The Lot" and his most famous song "Sorry Bout That" which gained 1 million views after sorry bout that he dropped a continuation if you will of "Sorry Bout That" called "Mad Bout That" on his EP "Trendi" which also blew up extremely quickly gaining 1 million views. Then he dropped his second most famous song, "Get Busy" which blew up like crazy, "Get Busy" is on the verge of surpassing "Sorry Bout That" and Yeat has become practically a nationwide phenomenon on Social Media such as Tiktok, Instagram, and Youtube. Yeat has currently been signed to one of the most famous rappers out there, Drake. Yeat has also been noticed by Ski Mask The Slump God and Trippie Redd. He has even dropped another album this year called "UP2ME" which blew up on Spotify charts and he even plans to drop another album this Christmas.