New Faces at AMHS!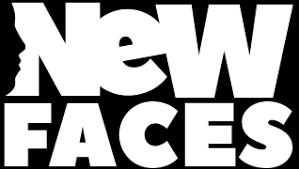 You might have noticed a few new faces in the high school this year. We reached out to a few of them to find out more about their lives. If you're new and haven't had a chance to check in with us, feel free to send us an email! 
**********************************
Mr. DiDonna is a Science teacher who is most excited about making an impact on students' lives to help them achieve their dreams. He is also the advisor of the National Honor Society this year. 
Some Fun Facts: My dog is a teenager, I love going to the beach, and I have one younger sister.
Favorite Food: Lasagna

**********************************
Ms. Ellahi is a Math teacher who teaches Intermediate Algebra and Discrete Math. She loves teaching High School Mathematics and is excited about doing different activities with her students "so that they can find math fun, easy and doable. Last week we played a Kahoot game to review for our upcoming test."  She would like to thank "all of the administrators, staff, teachers and students at AMHS for being so kind and welcoming. This is an awesome place to work and I look forward to coming here each day."
Some Fun Facts: I have 2 daughters that are also high school students. I like to play badminton whenever I can. I have visited 8 different countries of the world and hope to visit more soon!
Favorite Food: Garden omelette with cheese! Yum!
**********************************
Ms. Iovino also joins the Math department this year, teaching Algebra 2. She is most excited to "meet all my students and make a difference in their lives."
Some Fun Facts: I have an art business where I make resin ocean pieces. I am a High School Cheerleading Coach. I have a 6 month old golden retriever puppy at home!
Favorite Food: Spinach. Yes, I know, weird!
**********************************
Ms. Salerno is a Guidance Counselor who is most excited about "getting to know all of my students and especially helping my Seniors apply to college!"
Some Fun Facts: I love to travel. I teach mindfulness to children and adults throughout Long Island. My new hobby is hiking.
Favorite Food Pizza all the way!