Justice for Ahmaud Arbery
The Verdict

Last Wednesday a jury in Georgia found three White men charged in the killing of Ahmaud Arbery, a 25-year-old Black man, guilty on multiple murder counts, as well as other charges.
Following eight days of testimony and nearly two dozen witnesses, the verdict was delivered by a jury comprised of nine White women, two White men, and one Black man. The jury deliberated for two days before arriving at a verdict. The verdict, coming in the wake of the total acquittal of Kyle Rittenhouse in Wisconsin, had many court-watchers wondering if there would be justice for Ahmaud Arbery and his family. Rittenhouse successfully claimed self-defense in his trial, so many people watched to see if the same claims would hold up for the defendants in this case.
The Crime
On February 23, 2020 Ahmaud Arbery was shot and killed in Satilla Shores, a quiet neighborhood near Brunswick, Georgia. The 25-year-old Black man was chased down and cornered by three White residents who suspected him of robbery. 64-year-old Gregory McMichael (a former police officer and former investigator with the local district attorney's office) and his 34-year-old son, Travis Michael were both armed and in one vehicle, while their neighbor, 50-year-old William "Roddie" Bryan captured video of the pursuit on his phone from another vehicle. The older McMichael told police that he thought Arbery matched the description of someone suspected of multiple break-ins in the neighborhood. Video of the encounter showed the McMichaels chase Arbery down in a pickup truck before attempting to cut off his path. A brief struggle ensued as Arbery tried to flee before Travis McMichael fatally shot him.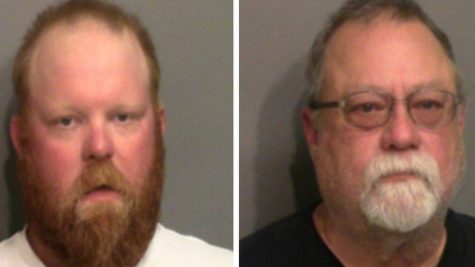 The Charges
It wasn't until the video footage was released in May of 2020 that criminal charges were filed against the men. Ironically, the footage was leaked at the request of Gregory McMichael because he thought it would make him and his son look better, but it only served to cause nationwide outrage at what many people saw as vigilante justice. Georgia law at the time allowed for citizen's arrest, where an individual could detain someone they had seen committing a serious crime and if the suspect was trying to escape. The law, dating back to the Civil War, has since been repealed. Georgia was also one of just four states without hate crime laws in place at the time, and that too has since been changed and signed into law. All three defendants in this case now face life in prison without parole. The date of their sentencing has not yet been scheduled.