Remembering Bob Saget (UPDATED)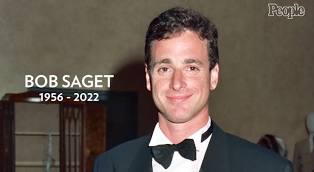 02/10/22 UPDATE: It has been reported that Saget's death is related to unintentional head trauma. The autopsy suggests that Saget accidentally fell, or hit the back of his head, but went to sleep thinking nothing of it. He then died of a brain bleed.
Bob Saget  died on January 9, 2022 at the age of 65 while on his "I Don't Do Negative Comedy Tour." The cause of death  has not yet been determined.
Saget is best known for his roles as Danny Tanner on "Full House" and "Fuller House," and also as the narrator, Ted Mosby on "How I Met Your Mother."
The news of his death sent shock waves throughout Hollywood and the rest of America, with co-star John Stamos tweeting that the news had broken him. He has already been remembered in a tribute by America's Funniest Videos, and his wife Kelly Rizzo shared a touching tribute to him as well.
There is no doubt that Bob Saget will be remembered in depth by all  those he touched either personally or through his television appearances.