The Death of a Legend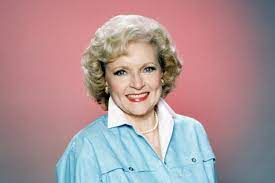 Betty White was a national icon, comedic actor, and eventually, even a host on SNL in 2010.
Born on January 17th, 1922 in Oak Park, Illinois, she arguably reached her height in popularity co-starring in the highly successful sitcom ''The Golden Girls'' along with Bea Arthur, Estelle Getty, and Rue McClanahan in the 1980s. Although that may have been her most notable feat, she also starred in programs years prior, as she starred in the ''Life With Elizabeth'' during the 1950s, was a character in the Mary Tyler Moore Show in the 1970s, and even in the 2010s, as she joined the cast of ''Hot in Cleveland'."
Along with her career in TV, she also worked in zoos and animal environments for the last four decades, wrote several books, and married three times. At the age of 99, on December 31st, 2021, Betty White passed away. A little over 2 weeks before her 100th birthday. America and the world is mourning  her loss, with several people setting up donation and charity services in her name on her birthday. Some believe this conflicts with Martin Luther King Jr. Day, as they both landed on the same date. It is interesting enough that this is an issue, as several even want to make the day ''Betty White Day'' and move MLK's day to his actual birthday. Movement or not, we lost a very important icon in the world and she should be remembered for her sheer comedic greatness and legacy that was left behind.