Album Review: Folklore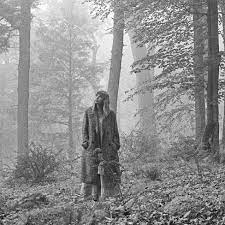 Folklore is the eighth studio album from Taylor Swift. It was released on July 24th, 2020 with only 16 hours notice, the album was a surprise to Taylor Swift fans as it had been less than a year since Taylor's last release "Lover". Written and recorded completely in isolation due to quarantine Swift enlisted the help of longtime collaborator Jack Antonoff (who has also help produce acclaimed albums like "Melodrama" by Lorde and "Norman F—king Rockwell" by Lana Del Rey) and Aaron Dessner to produce the 16 track album who worked in New York City and Hudson Valley, respectively while Taylor recorded it in her studio that she had built in the Samuel Goldwyn Estate. Along with the help of Antonoff and Dessner, 2 of the tracks were co written by Swift's boyfriend, English Actor Joe Alwyn under the pseudonym, William Bowery. Folklore received automatic acclaim who praised Swift for the poetic lyricism and fictional story arcs. It was the best selling album of 2020 and won Swift her third album of the year at the Grammys and 11th Grammy overall.
Taylor's career has been defined and overshadowed by the drama of her relationships, so it's refreshing to have Taylor take the role of a storyteller. Some songs include "The Last Great American Dynasty" a song about Rebekah Harkness a philanthropist who's Rhode Island Home Taylor Swift now owns,"Seven" which is about childhood friendship and parental abuse, "My Tears Ricochet is about the ghost of a dead woman haunting her murderer (Rumored to be inspired by Scooter Braun and her public feud) Illicit Affairs shows the short high that infidelity can have before the eventual consequences, other songs explore things like alcoholism, toxic relationships, and misogyny. While Folklore for the most part is non-autobiographical it somehow feels more intimate than any other album Taylor has released. Taylor has always been known for her amazing lyrics and Folklore lyricism is simply perfection. My favorite line comes from the bridge of the second song "Cardigan" "To kiss in cars and downtown bars Was all we needed.You drew stars around my scars, but now I'm bleeding'"
The album has an interesting story arc in 3 songs following a teenage love triangle. "Cardigan " the album's lead single is sung through the perspective of a girl whose name we later find out is Betty (which is probably an allusion to the infamous love triangle between Archie,Betty and Veronica in the Archie comics) which explores her failed relationship. The eighth song on the album "August" follows the other woman whose remains unnamed (Swifties have named her Augustine" based off of her song name" who mourns the end of her affair and her unimportance in her lover's life, which is emphasized with the fact that she doesn't even get a name and is hardly mentioned in the other songs. The last song "Betty" which is from the perspective of James, while in "Cardigan" and "August" both girls use their song retrospectively to look back of their relationship with James, James song is told in present tense, we do however get some backstory on how the affair started and the aftermath.we learn that James and the unnamed woman began their affair after James stormed out after seeing Betty dancing with another guy. Betty later learned of the affair through gossip from a girl named Inez (Betty, James, and Inez are all the names of Taylor's friends, Blake Lively and Ryan Reynolds' children) and she was so upset she even switched her homeroom. Along with giving background information,James tries to win back Betty by downplaying the affair with lyrics like " In the garden would you trust me If I told you it was just a summer thing?" which Juxtaposes August's lyrics calling it a summer love. The love triangle has an open ending on whether Betty took James back. Both "Cardigan" and "Betty" were released as singles which i think is another reference to the lack of importance shown in "August:
On November 25th 2020, Disney Plus released "Folklore: The Long Pond Studio Sessions" a concert film set at Long Pond Studio, a studio in Hudson Valley, New York where Taylor delivered performances of Folklore in order. Along with the performances Taylor also showed the creative process of the album. The renditions in the documentary were also released on music streaming services. On December 11th 2020, Taylor released "Evermore" which is the considered the "sister album" of Folklore
This album is my favorite Taylor Swift album, not only for the amazing lyrics, but also for its themes of escapism and nostalgia . My favorite songs are "The 1", "My Tears Ricochet" "August" "Invisible String" and "Mad Woman". If you want a stripped down relaxing album and you're focused on lyricism, I heavily recommend it.