Club Briefings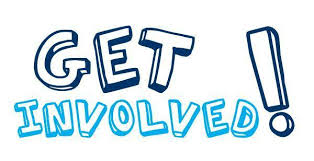 Drama Club will present our Spring Musical "THE WIZ" on March 25 and 26 at 7pm and March 26th at 2pm. Tickets are $5.
ECHO Newspaper: The Amityville Echo published a Fall edition of their online newspaper and is currently putting the finishing touches on their Winter Edition. They plan on publishing a Spring edition before the end of the school year. All students in grades 9-12 are encouraged to join them on Tuesdays in room 223, or simply by submitting work over email to the editors or Ms. Keenan for publication.
The Freshman Class of 2025 will be collecting jeans ( and other gently used items) for the Long Island Homeless Coalition. These items can be brought to seminar class or to room 213. We will also bring back our chocolate fundraiser this spring.
Hispanic Heritage Club: The Hispanic heritage club educates and celebrates students' rich cultural backgrounds. Our club's goal is to raise awareness of the diversity of our heritage and aims to have students participate in various activities throughout the year to learn more about ourselves and others. One activity we had earlier in the year was a potluck dinner. The purpose of this event was to promote cultural diffusion and unity in the celebration of Thanksgiving. The event was an opportunity in which students brought in traditional meals and discussed the significance of each dish. We have successfully conducted an empanada fundraiser, provided student-made videos about influential Latino/a figures, created a collaborative poster to honor and inform our members of Black History month, and are gearing up to learn more about Irish migration as St. Patrick's day approaches. We look forward to ending the year with further opportunities to become involved in meaningful events and encourage school spirit.
Rho Kappa Social Studies Honor Society will have a new chapter in Amityville Memorial High School. All Juniors and Seniors who meet the requirements for Rho Kappa are encouraged to apply to this prestigious, national organization. Applicants should be juniors or seniors who have taken advanced level Social Studies classes throughout their high school careers and maintained at least a 3.00 GPA in those Social Studies classes. Please see Mrs. Mizrachi or Mrs. Schulken with any questions. Applications are due on March 22nd by 2pm.
Tri-M: Students in Tri-M were represented in the SCMEA festival the first two weekends in March. MIOSM Spirit Week, Spring Recital, Drama Production of "The Wiz." NYSSMA Solo Festival, Inductions in May. Spring Concerts. Band is performing at the St Patrick's Day Parade.
IF YOUR CLUB WOULD LIKE TO BE INCLUDED IN OUR UPDATES, PLEASE EMAIL MISHA ANKUDOVYCH AT ANY TIME.