AMHS Celebrates Black History Month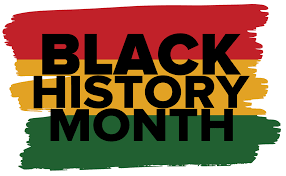 On February 18, 2022, AMHS students took to the auditorium stage for an action-packed performance celebrating Black History Month. The Interact Club and Black Student Union, both advised by Ms. Bonny-Rankin, shared culturally inspired music, dance, and poetry for both an in-house performance and live-streamed to classroom audiences. "The Michael Jackson tribute dance was one of my favorite parts of the event," said one student from the class of 2025.
Of the day's performance, Ms. Rankin told the Amityville Echo: "This year was the first time that we had the opportunity for a live performance since the pandemic. Every act was well thought out on how it had an impact on Black History, but more importantly how it impacted you, the students. I am very proud of the students that participated in the show and a big THANK YOU to those students and staff that gave his or her time and effort."
If you missed the performance, or just wish to revisit the event, check out the video below, provided by the Amityville Broadcasting Network!