ECHO WINTER EDITION CROSSWORD CONTEST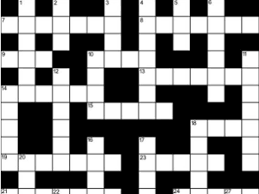 Are you up for a challenge? After reading through the Echo's Winter edition, see how many of these clues you can solve! The puzzle is best viewed on a computer, (or through the Desktop Site view on a phone) but we'll also attach a PDF for you to print out.
Additional copies will be available in the library if you don't have access to a printer.
Completed submissions can be turned in to any of our Editors or our club advisor, Ms. Keenan, in room 223. Don't forget to put your name and email address on your submission. We will place all submissions into a raffle for a fun surprise, so start reading!