Review: Mac Miller's "Circles"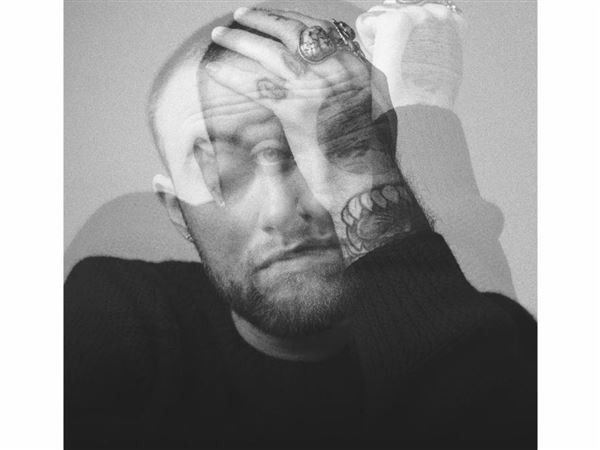 September 7th marked the 4th anniversary of rapper Mac Miller's death in 2018 at the young age of 26. Although late, making this article can serve as a memorial review for the rapper (although with speculation of unreleased material being released in the future, this will most likely not be the final article on the rapper). ''Circles'' was released in 2020 and serves to be his sixth and final studio album released posthumously by his record company (as ''Swimming'' was the final album he released while he was still here). It received mostly critical reviews from music critics and fans alike, proving itself to be one of the most personal and sincere albums he has ever released. To understand this impact though, a little background on Miller would prove essential.
Biography
Born in 1992 in Pittsburgh, Pennsylvania, he began his rap career at the age of 15 in 2007. He released his fifth, but first breakthrough project ''Kids'' under the record label Rostrum Records in 2010 (which included hits such as ''Nikes on My Feet'', ''The Spins'', and ''Kool-Aid and Frozen Pizza''). His prowess as a rapper was just beginning, but his ears for samples could be heard on many of the tracks in the project, sampling contemporary and older artists such as Owl City, Empire of the Sun, Drake, Nas, and even the Isley Brothers. A year later, he released ''Best Day Ever'', with the titular opening track, ''Donald Trump'', ''Wear My Hat'', and ''Get Up'' all receiving music videos for the songs. Later that year, his debut studio album ''Blue Slide Park'' released independently. His sampling skills progress along with his lyrical flow as each project is created, showing his development as not just a rapper, but an artist (which is accentuated by the releases of his later albums). In 2013 he founded the record company ''REMember Music'' and released his second studio album ''Watching Movies With the Sound Off''. He went on to release the albums ''GO:OD AM'' and ''The Divine Feminine'', both receiving critical acclaim along with commercial success. His final album before he passed was released on August 3rd, 2018 titled ''Swimming.'' It was his greatest achievement in terms of musical release as he was at his best, both production-wise and lyrically. He even received a grammy nomination for the album. On September 7th, he was found unresponsive in his Studio City home and was announced dead at the scene. He accidentally overdosed on a combination of Fentanyl, cocaine, and alcohol. His development as an artist can be noted from the beggings in which his immature frat-rap dominated his albums, but as time went on, he progressed into a more creative, personal, and emotional artist that allowed for greater themes to be discussed within the lyrics of his songs and to better tie his albums together than rather be a playlist of frat-songs.
Album Review
"Circles" is one of his greatest works, even while being released as a posthumous album (which has gained notoriety for being albums that are ''unfinished'' or pushed out for the money''). Miller's record label has gone about the release of this album with a high amount of consideration and respect, as the songs on the album were mastered to near-perfection to what Mac envisioned by co-producer Jon Brion. It was meant to serve as a companion album in a trilogy he envisioned with "Swimming" being the first album in the trilogy and the final album being a ''pure hip-hop record''. ''Circles'' is supposed to be a mix of the two. The album itself begins with a song sharing the album's title. It features an acoustic backdrop with soft percussive elements appearing throughout the song. He speaks about how his life seems to repeat itself in circles, a very existentialist perspective that is fitting to the mindset he was at during the creation of this album, which is carried throughout the rest of the project. Track two named ''Complicated'' speaks about what the title entails. Miller is very stressed in his life and wishes for a simpler, less-problematic daily routine within his life concerning the others he surrounds himself with and based on his personal life in general. This gives an understandable reflection of his mindset at the time before his death. The track is filled with synths of many different types in a melody that suits Miller's smooth yet slightly coarse voice. The third track is named ''Blue World'', one of the most popular tracks on the album (and for good reason). It immediately sticks out with the use of its sample ''It's A Blue World'' by the 50s vocal quartet The Four Freshmen. It switches up the beat by chopping and pitching the vocals of the sample into a jumpy beat with peering synth effects. Miller continues to rap about how his environment has put a lot of pressure on him speaking of his past personal experiences and how he wanted to go through his life his own way, not based on standards or pretenses set by everyone else (whether it be other celebrities, rappers, or people in general). The fourth track appears to be the most emotional (and in my opinion, the best track on the album). Named ''Good News'', it is technically the first track released since his death and the first single off of the album with a music video released for it. With soft guitar plucks and a calm drum beat consisting of the instrumentals (with some synth and other percussive elements), Miller raps about how he is essentially forced to mask his feelings and to be positive, as that is what everyone else wanted him to be. He never got a chance to express how he truly felt because people didn't enjoy the truth, one of the many reasons why he was in such a state of mind. This album is his introspection that no one got to hear until it was too late. The next track ''I Can See'' immediately switches up the tone in terms of production, as it starts with hyper-electronic synths that calm down and are present throughout the entirety of the track. This track essentially describes his fall into darkness, as the first verse is a hopeful verse about picking himself up while the second verse is as if he woke up from a dream back into the dark, depressive reality he found himself in. He wanted to see something worthwhile. Either in his own life or just life in general. The next track ''Everybody'' marks the midway point of the album, serving as the sixth track. It is essentially a cover of the song ''Everybody's Gotta Live'' by Arthur Lee. Interestingly enough though, Miller puts his spin on it through the instrumentation, as it begins with soft piano keys, but it soon builds up with an ever-building drum beat, additional percussive elements, and Miller's energy in his vocal performance, peaking until he gets to the third verse and then picking back up. It is one of the best tracks on the album in terms of pure musicality. ''Woods'' is the next track with instrumentation similar to previous tracks on the album (the peering xylophone-Esque percussion, the live drum beat, and Miller's eerie vocals simmering over a soft acoustic guitar paired with synths). He speaks about a very toxic point within a relationship which he calls ''the woods'' (hence the name of the track) and tries to convince the other how it will only get better from where they are if they put enough effort into continuing the relationship. Track eight is named ''Hand Me Downs'' and it's the only song with a feature by vocalist Baro Sura. Miller is rapping in a relaxed Eminem-Esque flow, reflecting on his mental state and how he learns to try and deal with such problems. In the next track ''That's On Me'', Miller's struggles are made very clear but he is accepting where he is at and takes accountability for how he has been. At the same time, he still attempts to console the listener and give them the advice to avoid and help themselves out of a similar situation. Such lyrical tones and themes on mental betterness while struggling with said issues can be seen as similar to rappers like Kid Cudi or Earl Sweatshirt. The use of instrumentation combined with Miller's production style (which is very synth and piano-heavy) gives it a tone that fits with the rest of the album. ''Hands'', the next track, opens with a peering ''yeah'' that is heard throughout the song. The track itself is very reminiscent of his earlier work (around his mixtape era) and is a lot more lighthearted than the rest of the songs on the album. The lyrics feature Miller reflecting on his mindset and asking himself why doesn't he incorporate more self-care into his life (a reference to the song ''Self Care'' from his previous album ''Swimming''). He acknowledged the negative effects of his lifestyle but never ended up working on fixing them. The next track is called ''Surf'', and as the title suggests, has the tone of a soft surf song with a present guitar, stable drum beat, and the album's signature peering synths mixed with a heavily distorted electric guitar. This song is almost like an updated perspective found on ''Swimming'', as he has a more hopeful outlook on life and reminisces on his relationship with the singer Ariana Grande which ended shortly before he passed. The final album on the track is named ''Once A Day'' and it serves to be a great closer for the album. It, once again, is made up of strings of synths that come together to support Miller's calm and raspy voice to emphasize his lyrics. This song is almost like a conclusion to his life, as it is a deep reflection of how no one understood what he was going through and how hard it was to live with himself during such a period, but he still rose each day. He gives the listeners strong words of advice to not keep their emotions bottled up, to enjoy what is occurring at the moment instead of rushing for the next pleasure or pleasant experience, and to take it easy when they can. 
The Verdict
This album is one of the most personal mainstream albums released by a rapper in such a way. For it to be such a quality album that was finished by his record label and fellow co-producers says a lot about the care and thought of his collaborators and how they tried their best to respect his creative process and finish creating one of his best works. The synths provide such great melodic backdrops to songs like ''Blue World'' and ''Once a Day'', pushing the themes located in the lyrics while supporting Miller's vocals in such a way that emphasizes what he says. The instrumentation was also effective, as it gave a relaxed lo-fi vibe to the whole project which allows it to become more of a comfort than a deep and uncomfortable personal dive into the rapper (imagine something like ''Closer'' by Joy Division). It is quality all around with almost no skips, so I will give this album a very strong 9.