A Senior's Advice to Juniors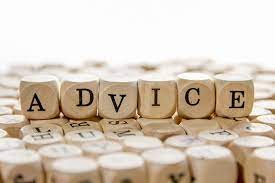 Wow, I'm a senior. I cannot believe it came this fast. Last year went by in a flash and before I knew it, it was time to hit that submit button. But let's back up to the beginning of my junior year. 
My junior year was crazy. It was my favorite year of high school, second to, of course, this one. They say it's your most important year, and I have to agree with that. Sadly, it's time to get serious. There is no more messing around. Next year you have to apply to college and it'll come up faster than you think. My first piece of advice is to pay attention to everything. Go to everything college, prepare for the SAT and ACT (you'll want to actually study these), stay on top of your classes. 
I'm not going to lie, I procrastinated so much last year. However, I regret it immensely. I would sit here and tell you not to do that, however, I know you're going to. So that being said, here's my best advice!
~~~~~~~~~~~~~~~~~~~~~~~~~~~~~~~~~~~~~~~~~~~~~~~~~~~~~~~~~~~~~~~~~~~~~~~~
If you know me, you know I'm involved in just about everything I can be. And that is something I would totally recommend! Amityville has so many great clubs and programs. If you have any interests, you're bound to find something you can do after school. 
In guidance, there are papers with a list of clubs and advisors. Go check it out! Talk to the advisors and the members of the clubs to see if you're interested in them. And then join! There are multiple clubs that look great on your resume. The ECHO Newspaper, Yearbook, Honor Societies, Broadcasting, and many others will spice up your resume while also teaching you many skills you'll need. Key Club, Honor Societies, your class, and others will give you volunteer hours which is also needed. You will also gain more connections within the school which can help you later on with college help, letters of recommendation, and more!
You can also get involved with things outside of school. There are so many programs around that you can do that interest you and involve your hobbies! School is important, but it's also important to do things you enjoy. Getting involved will also show you what you're interested in. 
~~~~~~~~~~~~~~~~~~~~~~~~~~~~~~~~~~~~~~~~~~~~~~~~~~~~~~~~~~~~~~~~~~~~~~~~
Of course every year in high school matters for GPA, but it's easy to slip up during your last two years. Make sure to stay on top of your classwork. If you're interested in getting a high class ranking, check to see what your GPA is early so you know where you stand. I didn't check until the end of the year and panicked when I saw how close the person below me was. I wish I had seen it sooner so I knew what I needed to work on. 
Remember that colleges will see your grades from all years. If you didn't do too well during your freshman and sophomore years, that's alright! Work hard to improve yourself, colleges will love to see that.
As much as it sucks, prepare yourself for the SAT and the ACT. Khan Academy has a great program that will create a course specifically for you to improve on the areas you're weak. It gives you a timeline and a schedule to practice! It offers practice tests and advice. These tests aren't something to joke about. Do your best to not push it aside. Practice!
~~~~~~~~~~~~~~~~~~~~~~~~~~~~~~~~~~~~~~~~~~~~~~~~~~~~~~~~~~~~~~~~~~~~~~~~
You're going to want to create a resume. This is going to be so important for applications. Involve everything in your high school career, extra-curriculars, jobs, and programs you've done. This is something that I did not do, and let me tell you, it has made applications so much more difficult. Filling out apps is a mind-numbing task, it's the same questions over and over again, so it's so much easier when you already have everything you've done listed. I had to sit there for hours thinking about everything I've done and when I did it. Now that I have a resume, it is so much easier to apply to things. Keep it updated too. Look up examples and have teachers help you create your resume. You'll thank yourself later. 
It is also time to start thinking about what you want your college essay(s) to surround. You'll want to note the ideas you have so you have something to work off when it is time to start that. Look up past people's college essays for inspiration. Talking to people who have experience, such as English teachers and guidance counselors. 
Start looking at the Common App to get yourself more comfortable with it. It's scary at first, however, it will be a lifesaver. Look at the current prompts for the colleges you're interested in so you have some kind of idea of what they will ask for when it's time for you to apply. Speaking of which, it's time to start putting together your college list! This is also a great place for you to do so. Common App will give you a lot of information on the colleges. The College Board can also help with that. Trade school is also an amazing option. Remember that if you're not interested in college. 
~~~~~~~~~~~~~~~~~~~~~~~~~~~~~~~~~~~~~~~~~~~~~~~~~~~~~~~~~~~~~~~~~~~~~~~~
Scholarships are going to save your life. They appear sooner than you'd think. Talk to your counselor and do research to see what scholarships you can start applying for now. Many colleges also offer summer classes that you can take, focusing on specifics and majors/minors. Do the research and apply to these! Many of them have amazing Financial Aid. Some are online, and some are on the actual college campus! There are so many amazing opportunities that can help you so much. 
Create a list of scholarships and when they're due. This way you can stay on top of the and not stress yourself out with too much work at once. Pace yourself. This also applies to next year. 
~~~~~~~~~~~~~~~~~~~~~~~~~~~~~~~~~~~~~~~~~~~~~~~~~~~~~~~~~~~~~~~~~~~~~~~
As stressful as this year is supposed to be, have fun! Don't burn yourself out, you'll have plenty of time in college for that. Keep track of your mental health as well. You need to stay healthy. School is supposed to be important, but so are you! 
Good luck! Talk to your seniors for adivce. We are more than willing to help you! You can always shoot me an email or text as well!