Why Are Black Women Still Defending Chris Brown?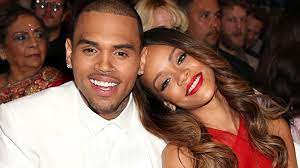 Chloe Bailey, one-half of R&B duo Chloe x Halle, has recently come under fire after the announcement of her collaboration with Chris Brown "How Does It Feel", her latest single for her upcoming debut solo album "In Pieces". Many fans of the R&B singer have voiced their disappointment in her decision to work with such a controversial artist given his previous vitriol and violent past.
While Chloe is yet to respond to the backlash of her recent single, Brown took to Instagram Stories to denounce criticism, saying that anyone who hates him for something he did as a 17-year-old can "please kiss my whole entire a–". (The incident with Rihanna happened in February 2009, when Brown was a few months away from turning 20.) He continued by posting screenshots of alleged famous abusers Mel Gibson and Nicolas Cage, along with several others, asking why these white men were able to not face the wrath of canceled culture. A common tactic of black male abusers and those who defend them is to compare their consequences to the ones that white men have to face. This was seen with the cases of disgraced R&B singers Robert Kelly and Tory Lanez, two men who were accused and eventually charged with the abuse and assault of black women. While yes, we should call out a system that is heavily punitive towards black men in comparison to white perpetrators of the same crime, at the end of the day, the comparison isn't being used to call out the systemic racism in the criminal justice system. It's just an excuse for black men to evade accountability for their crimes against women, who are for the most part black women, and black women condemn it.
 It's been 14 years since Chris Brown almost killed his then-girlfriend Rihanna in a violent assault, and since then he's shown no sign of improvement despite many claims to the contrary. He's been accused of abuse several times since that infamous night and is just an all-out terrible person. In 2013 alone, Brown had assaulted and threatened Frank Ocean, smashed his mother's car, and pleaded guilty to an assault while he was still on probation for the 2009 incident. In 2016, took to Twitter to mock singer Kehlani's attempted suicide after she was accused of cheating on her then-boyfriend Kyrie Irving. And most notoriously, in 2017, his ex-girlfriend Karrueche Tran was granted a 5-year restraining order against Brown after alleging years of abuse and harassment, as well as his threatening to kill her and her friends. He has also been accused of misogynoir (the intersection of misogyny and racism that black women face) and colorism due to his treatment of black women, especially in his VIP sections of clubs. 
Despite openly lacking any guilt for his actions, Chris Brown still has a very strong support system, with a large number of them being black women. Not just as fans but also as collaborators, singer Normani was featured as a dancer in Brown's music video this past June. Kelly Rowland of Destiny's Child defended Chris Brown after a crowd reacted negatively to him winning favorite male R&B artist at the 2022 AMAS. Rowland doubled down on the backlash, stating that he is deserving of grace and forgiveness. He's collaborated with artists like Nicki Minaj, Brandy, H.E.R., Tinashe, and countless other black female artists.
While this isn't always the female artist's decision, as Tinashe admitted that it was the decision of her label for her to collaborate with Brown (to which Chris Brown responded by calling her "a 16-year-old hobbit face a–"), it's still a little eerie that making a song with a known abuser and alleged rapist for a quick hit is considered the norm. It's also not just fellow musicians; Chris Brown has a large black female audience that will defend his every move. Brown has shown how little he respects black women, especially dark-skinned black women, but for some reason they have given him unconditional support despite the pain and trauma he's caused other black women. I believe the internalized misogynoir is a reason why his fans support him regardless, as is the feeling that, as black women, they need to protect black men, even if it means disregarding the trauma of other black women. Kelly Rowland herself is a victim of domestic violence, and she is still willing to dismiss any criticism of a known abuser. And yes, these women aren't responsible for the actions of Chris Brown; he is a grown man, but they are allowing this man(and countless others) to prosper, which is just encouraging a system that silences victims regardless of race and color.