What to Read this Women's History Month!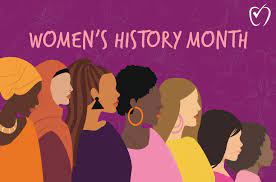 In honor of all of the amazing authors out there, here's a list of some of the top novels written by women that you should definitely check out at your local library! This list will highlight some phenomenal black female authors as we're bridging over from Black History Month! 
 TONI MORRISON, THE BLUEST EYE (1970)
"We mistook violence for passion, indolence for leisure, and thought recklessness was freedom."
Morrison has been celebrated in contemporary literature for her uncanny and haunting descriptions of the black experience in America, particularly the black female experience. Born in 1931, she passed only in 2019, and received the Nobel prize for Literature in 1993. Her very first novel, The Bluest Eye (1970), is a stunningly sad novel that follows a young black girl, who is overcome with an obsession for white standards of beauty and longs for blue eyes of her own. 
ALICE WALKER, THE COLOR PURPLE (1982)
"I am an expression of the divine, just like a peach is, just like a fish is. I have a right to be this way…I can't apologize for that, nor can I change it, nor do I want to… We will never have to be other than who we are in order to be successful…We realize that we are as ourselves unlimited and our experiences valid. It is for the rest of the world to recognize this, if they choose."
Born to a sharecropping family in southern Georgia, Alice Walker grew up with everyday segregation and racism. She began to write poetry, short stories, and novels at a young age when she was accidentally blinded in one eye and turned to writing as a creative outlet for her pains. Walker is treasured for her writing on cultural and social revolution, female empowerment, and racial equality. 
Her novel, The Color Purple (1982), brought Walker's name to fame, winning the Pulitzer Prize and the National Book Award. It is the difficult story of several young black women who endure the sexist and racist society of the 1930's southern United States. It was later adapted into a film directed by Steven Spielberg in 1985 (which also featured Oprah Winfrey and Whoopi Goldberg).
BELL HOOKS, AIN'T I A WOMAN (1981)
"A devaluation of Black womanhood occurred as a result of the sexual exploitation of Black women during slavery that has not altered in the course of hundreds of years."
A feminist champion, bell hooks writes for revolutionary reform. She is a scholar, social activist, author of more than 30 books, and lecturer on topics of race, class, and gender. Born Gloria Jean Watkins, bell hooks pens under her pseudonym for a more anonymous, every-woman approach to her work, and in dedication to her beloved great-grandmother.
Her work, Ain't I A Woman (1981), is a critical reflection that offers a new approach to feminism and social reform that ranks high among the literature of black female authors. She examines the ways in which black women today are still affected by the racist, sexist stereotypes conditioned during the times of slavery in America.
OCTAVIA BUTLER, KINDRED (1979)
"That educated didn't mean smart. He had a point. Nothing in my education or knowledge of the future had helped me to escape. Yet in a few years, an illiterate runaway named Harriet Tubman would make nineteen trips into this country and lead three hundred fugitives to freedom."
Octavia Butler was a pioneering writer of science fiction. As one of the first African American and female science fiction writers, Butler wrote novels that concerned themes of injustice towards African Americans, global warming, women's rights, and political disparity.
If you're a sci-fi fan, you will LOVE this novel by Octavia E. Butler, which is her most celebrated, critically acclaimed work tells the story of Dana, a young black woman who is suddenly and inexplicably transported from her home in 1970s California to the pre–Civil War South. As she time-travels between worlds, one in which she is a free woman and one where she is part of her own complicated familial history on a southern plantation, Dana gets intimately involved in the community there. It's an important look at the experience of slavery from the perspective of a modern woman. Butler skillfully juxtaposes the serious issues of slavery, human rights, and racial prejudice with an exciting science-fiction, romance, and historical adventure. This one is definitely on my TBR list!