AMHS Softball!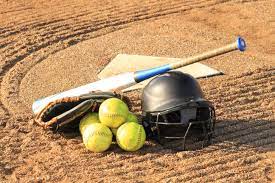 Have you ever heard of softball? For those of you who don't know what softball is, Softball is a sport that is similar to baseball, but with different rules. The rules are as follows: A softball game is played between two teams of nine players. The object of the game is to score more runs than the opposing team. The pitcher throws the ball to the batter. The batter tries to hit the ball with their bat, and if they do, they will run around all four bases. If they don't hit the ball, then they will be called out. A player can earn a run by batting the ball and running around all four bases, before being put out. A Softball game is typically played over a period of nine innings. The team with the most runs at the end of the game, wins.
 Amityville has been running the program for quite some time now. For the last three years, Mr. DeMonda and Mr. Annese have run the varsity program. We are currently in pre season/intramurals, preparing for our season to start. The softball season will start Monday, March 13th 2023 and will end Thursday, May 18th 2023. Here are a few words of encouragement from Mr. DeMonda. "We always encourage anyone to come out and try out for the team.  Softball is such a great and competitive sport to play.  The goal is to allow girls to grow their skills on and off the field while cultivating a safe and positive environment for all players!". 
As a softball player myself, I encourage those who are interested in softball to come join us this season! It is a great program, with great people in it. Not only do you get to learn a new sport, but you create new friendships and bond with those around you. It truly does become a family, and I wish to share it with those that are interested.