Album Review: Heroes & Villains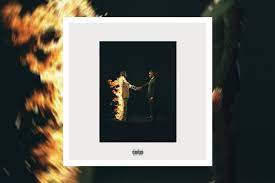 Heroes and Villains is Metro's sophomore studio album following the release of his 2018 debut album, Not All Heroes Wear Capes. With producer credits on songs like "Bad and Boujee" by Migos, "Mask Off" by Future, "Bank Account" by 21 Savage, "Jumpman" by Drake and Future, and "You Was Right" by Lil Uzi Vert, Metro Boomin is one of the most successful rap producers within the decade. Featuring Future, Gunna, Travis Scott, Don Toliver, 21 Savage, and many others, this album is connecting newer and older artists to create a unique sound. 
Metro has never been one to shy away from creativity in his music using the samples from tv show, The Boys, in song "On Time" with John Legend. As well as sampling "So Appalled" by Jay Z in the song "Superhero (Heroes and Villains)" and a sampling of Mario Winans' "I Don't Wanna Know.". Each individual song on its own is a great listen but together the entire album is a masterpiece of a collaborated story. 
Ranking Songs from Heroes and Villains
Superhero (Heroes and Villains)

Walk Em Down (Don't Kill Civilians)

Umbrella 

Niagara Falls (Foot or 2)

Too Many Nights

Metro Spider

Feel the Fiyaaaah

All The Money

Creepin'

Around Me

Raindrops (Insane)

Trance 

Lock On Me

I Can't Save You (Interlude)

On Time