Sza Returns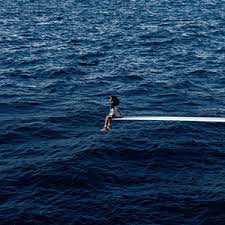 Released at the end of last year, SOS is Sza's first album since her highly successful 2017 album, "Ctrl".
Filled with 23 songs and at an hour and eight minutes of playing time, this is her longest project yet. "SOS" is solidifying Sza as one of modern r&b's most popular artists. Her songs have always been filled with relatable, intimate lyrics and this album is no exception. The cover has Sza seated on a diving board completely surrounded by the ocean. This was inspired by a famous 1997 photograph of Princess Diana on a yacht. Sza wanted to pay homage to the "isolation" it conveys. 
This album is dedicated to the turmoils of relationships. It's about caring less about things out of our control and speaking about the negatives as well as the blessings received. Filled with sad songs, yet, somehow there's a sense of beauty. The lyrics deliver a harsh reality about life and love. Each song finds comfort in growth, overcoming, and rebirth. "SOS" is an album for those who want drama-free, positive energy-filled love and most importantly, revenge. Sza is just like us, someone who's been hurt in the past trying to build a future. 
Best Songs From "SOS"
Low 

Kill Bill

Notice Me

Conceited 

Nobody Gets Me

Seek & Destroy

Blind 

Ghost In The Machine

Snooze 

Love Language

F2F

Open Arms

Too Late

Used 

Smoking My Ex Pack

SOS

Gone Girl

Far

Special 

Forgiveless 

Good Days

Shirt

I Hate You