AMHS TOP 25!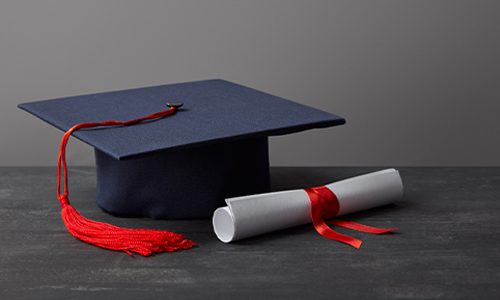 We recently asked members of the Class of 2023's Top 25 to let us know about their plans for the future. Check out their responses below! (For those students who haven't submitted yet, there's still time to email us!)
DANELLI ALBERTO ALCANTARA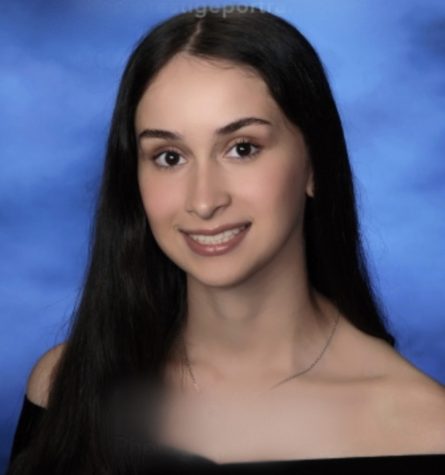 I will be majoring in Nuclear Medicine at Molloy University. I played soccer & volleyball during middle school in Amityville. The clubs I've been involved in include being Secretary of National Honor Society, Spanish VP of World Language Honor Society, Treasurer of the class of 2023 and member of the National Art Honor Society and Tri-M Music Honor Society. My best memories would be these few last senior events, supporting the state soccer champions at their games, and all school spirit events and activities. My mom has been a huge part in helping me along the way. My peers and friends have also made my school experience amazing. Teachers like Mr. Williams, Mr. Buckley, Mrs. Ferrante, Mr. Piccirilli, Dr. Impagliazzo, and many more have influenced me during my years in Amityville. The advice I'd leave is to appreciate each day, especially in school, and have something to be grateful for. 
JENNIFER BANEGAS

After highschool I would be attending Suffolk county community college with a major in Science/Biology. The clubs I have been in include Seal of Biliteracy, World Language Honor Society and National Art Honor Society . The best memory of AMHS is being in the ceremonies and being recognized. The staff members who have helped me include Ms. Keenan, Ms. Borja, Ms. Noon, and Ms. Amy. My advice– even if it's your senior year don't think you don't have to put in the same effort as past years.
NICHOLAS BROWN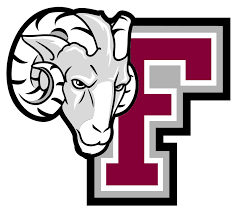 I am going to Fordham University and I am majoring in Interdisciplinary Mathematics and Economics. In my time at Amityville Memorial High School, I have participated in varsity basketball, National Honor Society, National Art Honor Society, Spoken Word Club, GSA, Key Club and Student Council. My best memories will be of having fun with my friends. Pretty much every family member, teacher, friend and staff member has helped me along the way. My advice for next year's seniors is to go into thinking about the future and always keeping in mind what your next step will be.
TERRY HOLMAN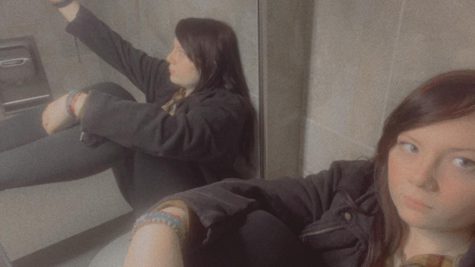 I plan on going to John Jay of Criminal Justice to dual major in Forensic Psychology and Public Administration and a minor in sociology. I participated in the ECHO Newspaper, Tri-M HS, NHS, WLHS, Rho Kappa HS, Key Club, and GSA. Orchestra, Chamber Orchestra, Band, and Marching Band. There are too many memories to go through. However, I know that almost every music event is some of my best memories. There are so many people I want to thank. Keenan, Ferrante, Schulken, Mizrachi, Abate, Zider, Wilsher, Pic, Lim, Stevens, and so many more. I can't list them all. My advice to future seniors: don't stress yourself out with classes and commitment. Focus on enjoying your last year, take the classes you want (not what your parents want), do the clubs and activities that you know you'll enjoy. Just have fun and when it comes time to end, look forward to the next chapter. Don't dwell on the fact that you're leaving. 
KENNETH GARCIA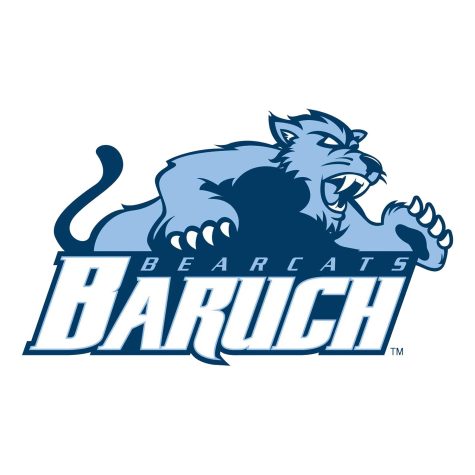 My post-high school plans are to attend Baruch College with the intended major of Marketing Management with a focus on Marketing Analytics. If most things go the way I want them to go I'll have an internship at a financial firm like JP Morgan or Goldman Sachs where hopefully I can turn the internship into a full-on career for myself. During my time in Amityville, I was the Vice President of the Tri-M Music Honor Society. I was a member of the World Language Honor Society, WAC PAC, the Jazz Band Ensemble, and partially a member of the school newspaper ECHO. My best memories of Amityville Memorial High School will definitely be going to the soccer championship games. I had a great time going on the long bus rides with my friends and being able to spend quality time with them. Being in the band is also where I made my best memories. I always enjoy playing music and fortunately, when you're in band you're also part of the marching band. During my 2021-2022 school year, the band went to march in the New York St. Patrick's Day Parade in the city which was one of the coolest experiences of my life.To be openly honest, I can't name every single person that has helped me throughout my high school life. My family is without a doubt the strongest backbone I had during high school, and my friends come right after that. Numerous staff members have also helped me along the way, but one that really stood out to me the most was Frank who at the time was a hallway monitor. Almost every single time I had lunch during the 2021-2022 I stopped by Frank to say hello and we would always talk about our life and it was a great feeling. I was able to have conversations that I felt were appropriate and Frank always told me that I spoke like an adult and someone "not of my age." My advice for the next year's seniors is to lock in on your time management. At this point, you know what you like doing and what you don't like to do. You also know what your strengths and weaknesses are. It's great to do a lot but it's also important to know when to cut your losses and focus on what you're really good at. Putting your energy into a lot of things is only good if you're successful in all those areas. If something is dragging you down, get yourself out of it. The only person that knows what to do is you. You might have to do things that your parents and friends may not agree with or understand but at the end of the day, you know what you're doing and why you do them. Your self-integrity matters. Also, have fun and enjoy. Memories and time can't be replaced or replicated. Best of luck!
JOSE HERNANDEZ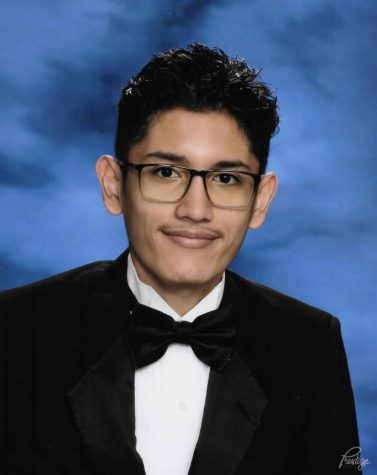 I'm attending Farmingdale State College as a Computer Science major. I've been invloved in Key Club, Tri-M, National Honor Society, World Language Honor Society. Highlights of my experience include going to see Hamilton in the city junior year and performing with orchestra at NYSSMA Majors senior year. The people who have helped me along the way include my parents, and teachers like Ms. Ferrante helped me stay motivated and do what I have to do. Advice to next year's seniors: Look up any possible majors/colleges you want to do over the summer. Also, work on your college essay and work on the Common App. This can help you apply to colleges as soon as possible.
IRENE PINEDA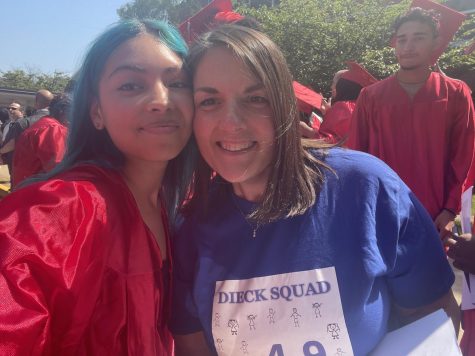 I plan on attending Suffolk County Community College and pursuing a career as a Surgical Technician. I have participated in Liberty Partnership, GSA, and am the current Vice President of Class of 2023. My best memories at AMHS are the silly class discussion in my AP classes. Spending my lunch periods with Mr. Griess or Mr. Rochester. My older brother served as my role model all throughout high-school as he was my competitor majority of the time. Mr. Griess gave me the best advice and created a new meaning of motivation to me. Senior year is definitely a ride but regardless of the struggles, utilize the lessons and cherish every memory for your future. 
AALIYAH PRECIL

I plan on attending Long Island University in Brooklyn where I'll be studying Film and Television. I have participated in clubs such as Yearbook, Drama, Student Council, the National Honor Society, the Wac Pac and the Tri-M Music Honor Society. My best memories of AMHS include the Senior Walk where we walked to our old schools and reunited with our old teachers, and our Senior Prom, of course! My teachers and my family have helped me along the way because they have guided me to a successful year. My advice to next year's seniors is that you're gonna have senioritis at the beginning of the school year. But as the year progresses, you will start to get used to it. But enjoy it while it lasts because graduation is gonna come before you even know it. Have fun during senior year, but also focus on getting your work done and passing your classes so you can graduate. Also, applying for college, financial aid and scholarships and grants can be challenging. But get it done now so that way, you can have a breezy year. And it's okay if you need help because I needed help too. It can be a stressful time, but that's why you have a support group to help you. Ask for help if you're stuck. Don't apply for a major that you'll never use nor are you interested in. And one last thing, happy senior year!
RYAN ROSE

I'm going to Johns Hopkins University, and I plan to study biology so that I can go into the medical field. I haven't decided the exact area of the medical field my job will be, but I'm currently leaning towards medical research. I've done quite a lot of clubs. I've been part of the National Honor Society (and the National Junior Honor Society before that), which was enjoyable. I was part of the Key Club and World Language Honor Society as well, so I ended up doing a lot of community service. Rho Kappa Social Studies Honor Society was very new, so we really didn't do much, but I am glad to have contributed to its beginnings. It was nice to help at the Senior Class Club occasionally, and I liked places like the National Art Honor Society and Spoken Word Honor Society for providing a calming presence. I have done Smart Scholars since freshman year, so I have a lot of college credits going into JHU, and I really liked helping out at Student Council – I donated blood about three times. My favorite club was the Animation Club from Springboard, and I really wish it came earlier in the year. I really enjoyed it. My best memories will most likely be talking with the few friends I had. I'm not exactly a social person, and I mostly just did school work, honestly. My parents have always been very supportive of me and have my best interests at heart – even if they think I overwork myself. I like a lot of teachers, I've never really had a problem with any of them – but I would like to specifically say that I do heavily appreciate Dr. Impagliazzo for giving me a lot of support over the years, beyond her being a teacher. I also like to extend my thanks to Hasslyn Hurtado and Melissa Fearrington for always being there for me. Wilnory Bouzy also talked to me quite a lot, but I'm not sure if I should call her my friend or my tormentor. I'll include her anyway, because she'll probably complain if I don't. My advice for next year's seniors: You need to keep moving forward. Sometimes, you don't feel like you have the strength to do something, and that's natural. But regardless of that, do it. This can go for a lot of things. It's helped me a lot over the years. Also, I've learned that taking a break every one in a while is needed, which may sound like it contradicts the first point, but it really doesn't. You don't need to be making "progress" every second of your life, but you should be able to feel like something has improved when you look back.
AVA TUCCIARONE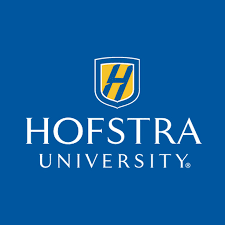 After high school I plan on attending Hofstra University for undecided business in the fall. For the meantime I plan on getting a summer job. During my time in Amityville I have participated in several clubs, including Key Club, Student Government, Drama Club, Volleyball in 9th grade, National Honor Society, National Art Honor Society, World Language Honor Society, and Rho Kappa Social Studies Honor Society. Some of my best memories of AMHS include doing the musicals, hanging out with friends and making new friends, connecting with teachers, and going on field trips. Some cool field trips included Six Flags, Hamilton, the Heckscher Museum, and Cedar Beach. People who have helped me along the way are my teachers, friends, and my loving family. Some teachers include Ms. Schulken, Dr. Impagliazzo, Mr. Greiss, Mr Rochester, Ms. Milan, Ms. Grasso, and many more. Some advice I'd give upcoming seniors is to not let people's expectations stop you from doing and being who you are, to take a step back once in a while to enjoy the moments, to try your best to stay on top of your schoolwork, and to take advantage of the things around you. Make senior year the best it can be.
FLORIAN VICTOR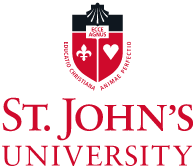 After high school I'm dorming at St. John's University in Queens, and studying Accounting. I'm probably also gonna have a job/internship along the way. During my time here I've participated in yearbook club, National Honor Society, Rho Kappa Honor society, Tri-m Honor Society, Newspaper club (I only wrote one article), World Language Honor society, Key club, and probably some others I'm forgetting. I've also taken pictures for a bunch of different sports like track, softball, basketball, soccer, wrestling, and probably some more I'm forgetting. My best memories are probably from my senior year and just getting to know a bunch of new people because I had really figured myself out this year so I was really able to branch out. Probably the most helpful people were my best friends (Justin Ruiz, Justin Mohan, Jiovanni Saint Jean, Messiah Marshall), my girlfriend Ariane and Mrs. Schulken. Overall they just inspired me to become a better person and when I needed help, they were there for me. For next year's seniors, try your best and never give up.