The New Faces of AMHS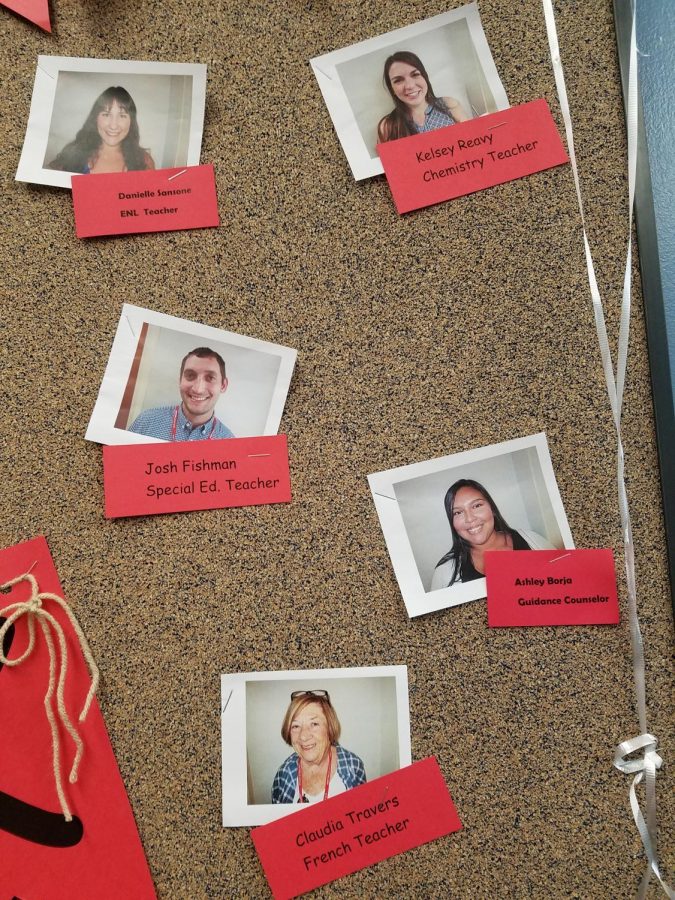 There are more than a few new faces in the halls of AMHS this year, and in the coming weeks we'll be shining a light on some of those people.
Ms. Cameron is a new addition to the English department. She teaches AP Language and Composition as well as Literature and Film. Ms. Cameron came to Amityville because she likes the diverse setting and is able to teach what she loves. Ms. Cameron also likes the sense of family and pride that Amityville provides. She likes that teachers and students share similar views, the views and values that match her the best. She has taught at two previous districts, Bayport and Brentwood. Born in Bayshore, Ms. Cameron grew up in Connetquot. Her degree is in English Ed 7-12 and Special Education. FUN FACT: She once went on a hot air balloon ride with her aunt, when her aunt was going through an adventurous phrase.
Mr. Annese is new to the Social Studies department and co-teaches U.S. History with Mr. Seubert. He came to Amityville because he feels that as a district we are progressing and opening more and more opportunities to students. Before Amityville, Mr. Annese taught at a charter school in the Bronx. He grew up in Oceanside and holds degrees from Nassau and Queens College. FUN FACT: At one point in his life Mr. Annese worked as an electrician and butcher.
Ms. Reavy is new to the science department. She thinks Amityville is a great town with even better students and a super friendly staff. Before joining us, Ms. Reavy taught in Queens for two years. She grew up in Bellmore and went to Mepham High School. She holds a Bachelor's degree in Chemistry and a Master's in Secondary Education, both from Adelphi. She loves to teach, but when she's not educating developing minds she loves to read non-fiction, mostly science-based novels while cuddling with her 2-year-old dog, Cooper. Ms. Reavy also loves coffee and chocolate. FUN FACT: Ms. Reavy conducted research about a new type of solar panel when she was in college, and is still researching!
Ms. Sansone is an ENL teacher who came to Amityville because she wanted to teach at the high school level in a diverse environment. Last year she taught K-2 students in the Glen Cove school district. Ms. Sansone grew up in East Northport and went to Northport High School. She holds a Bachelor's degree in Early Childhood Education and Spanish, as well as a Master's degree in Teaching English to Speakers of Other Languages K-12. Ms. Sansone currently teaches English 10 and 11 ENL. She loves to bake and will sometimes bring in her finished masterpieces for others to enjoy. FUN FACT: Ms. Sansone got married this August, and many of her students probably know her as Mrs. Cirisano.
Mr. Demonda is another new face in the social studies department. He has family who have lived in Amityville for over 20 years, and as a result, he wanted to give back to the community through teaching. He comes to us from Half Hollow Hills where he taught last year. He grew up and went to school in Deer Park. Ms. Demonda holds two degrees, a Bachelor's in Social Studies Education and a Master's in Secondary Education. He currently teaches Participation in Government, Criminal Justice, and Global 10. He also served as the Amityville JV Girls Soccer Coach this year. FUN FACT: Mr. Demonda is a huge sports fan whose favorite teams include the Mets, Jets, Islanders, and Knicks.
About the Writer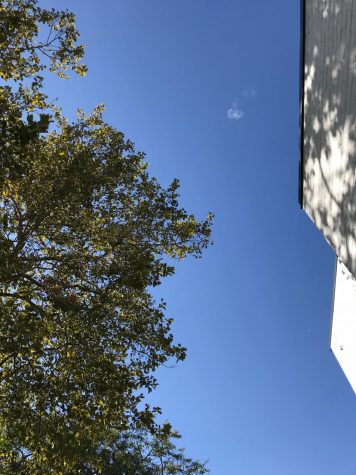 DeAsia McCorvey, Co-Editor-in-Chief
DeAsia McCorvey is a senior at Amityville Memorial High School. She likes to organize, but is quite messy at times. She loves trying new things. Words...