Spooky Season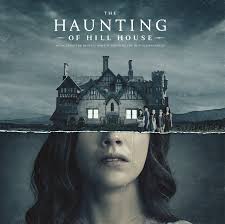 Amibel Collado, Contributing Reporter
December 10, 2018
Hang on for a minute...we're trying to find some more stories you might like.
The new Netflix horror series The Haunting Of Hill House has everyone shocked. The show is based on a book which was written in 1959 by Shirley Jackson. The story is based around the house that is haunted by the previous owners, the Hill family. The new owners, the Crains buy houses and fix them up to sell for a higher price, they had just brought a the hill house but they did not know it was haunted. The show is mostly flashbacks from when they lived at the house when they were little and they are remembering old memories of the house as the story progresses. Nell Crain who has the main spotlight leads the show through many twists and turns. The Netflix show has one season of 10 episodes.
Jackson is mostly known for her horror and mystery work in the 20th century. Jackson is also known for her short story The Lottery,  which she wrote in 1948. It was first published as a magazine article and many did not like the concept of it. Jackson caused a huge controversy with this short story. The lottery has become an important and required story to be taught to high school students. It teaches that even when things are traditional and it's something you've always done that doesn't make it right. Cruelty and punishment isn't the way to resolve any problem that comes in anyone's way. Shirley Jackson wrote over 200 short stories, 6 novels, and 2 memoirs. Jackson was recognized for much of her work, especially her short stories. She unfortunately had a heart attack and died at the age of 45. Shirley Jackson was very known and recognized by her talent for writing, and till this day she is remembered the same.