AMHS Club Report
Hang on for a minute...we're trying to find some more stories you might like.
BSU, one of the best ways to get immersed in and learn about black culture will talk about issues and topics that aren't always discussed in a school setting. Each member donates money to St. Judes and last year they visited an African burial ground. Students should walk away from the club having more knowledge of black culture and its origins.  
CHAMBER ORCHESTRA is preparing for the Library Dedication Ceremony on December 10th.
DECA is for natural leaders. This club helps leaders and entrepreneurs as they prepare for careers in marketing, finance, hospitality and management in schools and colleges. The clubs integrates its learning program into classroom instruction. DECA prepares the next generation to be academic, professional, responsible, well-rounded, and experienced leaders. DECA competes at the Suffolk County Regional Competition in January and then the New York State Conference in March if they qualify. The International Career Development Conference then takes place in April. Being a member will help get you ahead, providing scholarship opportunities and skills that will help you succeed in college and in the workforce, while meeting great people, and digging deeper into yourself.
DRAMA, held auditions in November. Parts were assigned and the students have been working hard to learn their parts, choreography and lines over the past few weeks.
Said many times over, JAZZ BAND is a favorite part of the high school concert. Jazz band is not only playing jazz music but also learning about it, and the people who developed the genre into what it is today. They strive to perform for a plethora of audiences. They perform at plenty of events such as the winter and spring concert, library dedication, MLK Jr. Celebration, and other local town events. Being a member, you get to experience genres like jazz, funk, rock, and Latin, along with improvisation and composing skills.
KEY CLUB, despite initial thought, is not about "keys" or "making keys." It's about developing leadership skills, building character, and getting more involved with your community. This club has plenty of community service opportunities, which in turn creates strong relationships with organizations that want to make change. So far this year they've done Safe Halloween for kids.
EXPRESSIONS, our literary magazine, is similar to newspaper except that you submit work that you have personally created, like poems, original music, short stories, art pieces, essays, etc. This is to show off that thing you have a niche for, the thing(s) that make you most happy.
In PEER EDUCATION, students participate in team building activities and explore the behavior of upstanders and leaders. The club will meet with younger students and teach them the team building activities they have learned, aiming to create a more positive culture.
NATIONAL ART HONOR SOCIETY recognizes students who have strong art skills while maintaining high grades in art and academics. NAHS creates many art pieces for many different events such as the spring and winter concerts, Safe Halloween, Hispanic Heritage, Black History Month, and the Peace Day Ceremony. Art Society also works on community art shows and projects like The Memory Project, where students create portraits for children who are living in disadvantaged situations.
NEWSPAPER (The Amityville Echo) is getting a major reboot from last year's performance. We now officially have our own online newspaper! The site currently hosts an assortment of articles on a variety of topics from pop culture to politics. Newspaper helps improve communication and how to conduct business professionally. It's also a great intro into the journalism field. The Amityville Echo is hoping to be a creative outlet for those who excel or have a passion for writing.
SENIOR ADVISORY  is one of the best and most important clubs to be involved in during senior year. Senior Advisory decides all the exclusive senior events that lots of seniors take part in, such as Prom, Senior Dinner, Graduation, etc. This is the club seniors want to join if you want a very special final year. This year Senior Advisory organized a Warrior Hut at football games and donated to Breast Cancer Research.
SPORTS BROADCASTING is one of our newest clubs starting just this year, 2018. The goal is to have students who are HUGE sports fans and OR have a sincere passion for the broadcasting side of journalism to gain experience about the broadcasting profession and all its aspects. There is no job too insufficient; all these jobs are vital to the process of broadcasting.
STUDENT COUNCIL, also known as Student Government, organizes big events such as the annual blood drive, which has been the most successful with 79 pints donated. They run fundraisers for the Leukemia and Lymphoma Society. They also host as many dances as possible. Students also volunteer at local charities, and decorate for holidays which they will be doing soon. The club advisor, as well as the officers, try to meet with the principal on a monthly basis with student concerns. The club is a great way to have your voice heard in the school.
About the Writer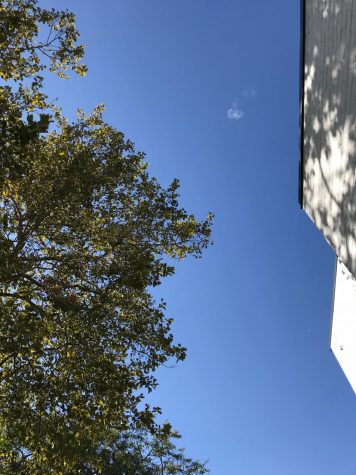 DeAsia McCorvey, Co-Editor-in-Chief
DeAsia McCorvey is a senior at Amityville Memorial High School. She likes to organize, but is quite messy at times. She loves trying new things. Words...