A Trip To: Philadelphia
Anisa Takes on The City of Brotherly Love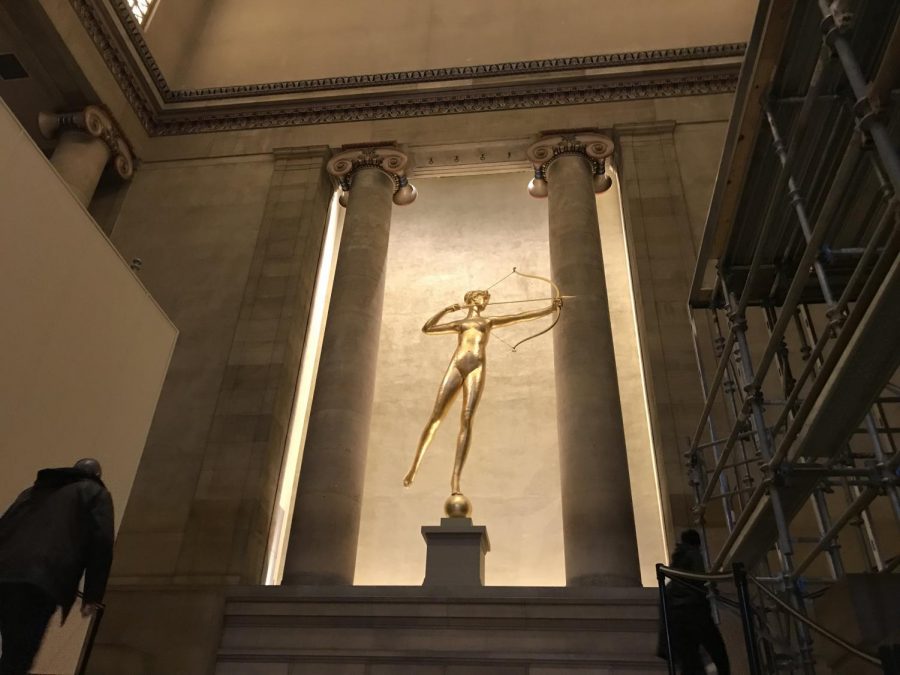 Anisa Kurbanali, Contributing Reporter
February 18, 2019
On Saturday February 23rd, I woke up at 5 in the morning to get on a train to Penn Station. From Penn Station I took an Amtrak train to Philadelphia. It was my first time leaving New York by myself and it was an unforgettable experience. I've been eighteen since October, but this trip was the first time I have truly felt like an adult. I took a lot away from the trip and it definitely helped me with my upcoming decision on where I'll be going to college.
When I got into Philadelphia, my first stop was Temple University. Temple has been one of my top school for months and I was so excited to visit and find out if it was everything I thought it would be. Temple University was founded in 1884 by Russell Conwell in the basement of a Baptist church. During the tour I learned that Conwell is buried near the center of the university. The center of Temple's campus has a bell tower that rings every hour, standing at 100 feet tall. Something that sold me about the school is its many housings options; I really liked the dorms I was able to look at. The location of the school is also very nice, and as someone who gets bored easily I can see myself at Temple because I know I will always have something to do. After the tour, I was able to meet with my friend Sara who goes to Temple and she gave me a tour from her perspective which made me like the school even more.
After my Temple visit, I visited the Philadelphia Museum of Art. On the cab ride there, we drove down the Benjamin Franklin Parkway which was beautiful. The parkway contains a flag for almost every country. As for the museum, it had an exhibit containing some of Christian Dior's pieces. I don't know much about fashion but I've always had an appreciation for it, so it was cool to see some of his pieces. My favorite artwork at the museum was Diana, a copper structure at the top of the museum's grand staircase. Standing at a little over 13 feet the structure is of a gold goddess shooting a bow and arrow.  
Overall, Philadelphia is a beautiful city with an amazing history and I'm lucky I was able to visit. I'm happy I got to visit a school I've been admiring for a while and visit a museum with such amazing artwork. I'm hoping I can visit again soon, maybe I'll even end up going to college there.