Breaking Down the College Application Process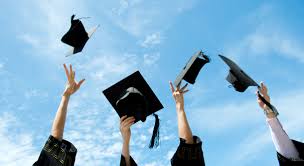 Anisa Kurbanali, Contributing Reporter
February 18, 2019
Hang on for a minute...we're trying to find some more stories you might like.
I've looked forward to going to college since about eighth grade, and now as a senior, I am so close to being there. What I didn't realize in eighth grade is all that comes with going to college, especially during the application process. The application process can be extremely stressful and confusing, especially on top of school work. However, some confusion and stress can be relieved if you know what goes into the process.
TESTING
Almost every university requires some sort of standardized test score in order to be considered for admission. The two most common being the Scholastic Aptitude Test (SAT) and the American College Testing (ACT). It is very important that you study for these exams. Personally, I bought an SAT test prep book, which helped me a lot in preparation. Test prep books can be very expensive, so another outlet I used was YouTube which has many test prep videos for both the SAT and ACT.
The SAT consists of two mandatory sections, math and English, which are scored out of 1600 points. The SAT also has an optional essay portion that is scored out of 8 points. The SAT also offers a practice option (the PSAT), this score cannot be seen by colleges, but I took it anyway in preparation for the SAT. It is a good way to see where you do well and not so well, so you know what to study when taking the actual SAT. The ACT consists of English, reading, math and science sections. The test is scored of 36 points.  Both the SAT and ACT can be taken as many times as you want.You also can choose what scores colleges see. Since I did well on my SATs but not my ACTs, I sent my SAT scores to colleges.
THE COMMON APP
The Common App is the website I, as well as the majority of other students, used to apply to colleges. It puts your basic information, family information, education history, list of activities, recommendation letters and your college essay all in one profile. After completing all this information you can apply to a maximum of 20 universities, without having to fill out your information each time, which is why I believe the Common App is the most effective way to apply to colleges.
FINANCIAL AID
Free Application for Federal Student Aid (FAFSA) and the CSS are both profiles that some colleges require you to fill out. You put in your household/parent's income information to help your colleges see what aid, scholarships, or grants you are eligible for. All the schools I applied to required me to send my FAFSA profile, and less than half required the CSS Profile. Both can be time consuming to fill out and require your parent's tax returns, so I recommend not waiting until the last minute to do them.
RESOURCES
As we all know, applying to colleges can be extremely overwhelming, but what helped me get through it was knowing that I'm not alone. My biggest recommendation is to confide in your guidance counselor. The college application process can be very expensive as you have to pay to take the SAT, ACT, and send your applications. I talked to my guidance counselor and I was eligible for fee waivers for all three, which I am thankful for. I wouldn't have been able to afford to apply to all my schools if not for fee waivers, so find out if you are eligible as well because you might be able to save money. Also, talk to your teachers. They all went to college at some point and can help you with a variety of things including writing your recommendation letters.