The New Faces of AMHS: Part 2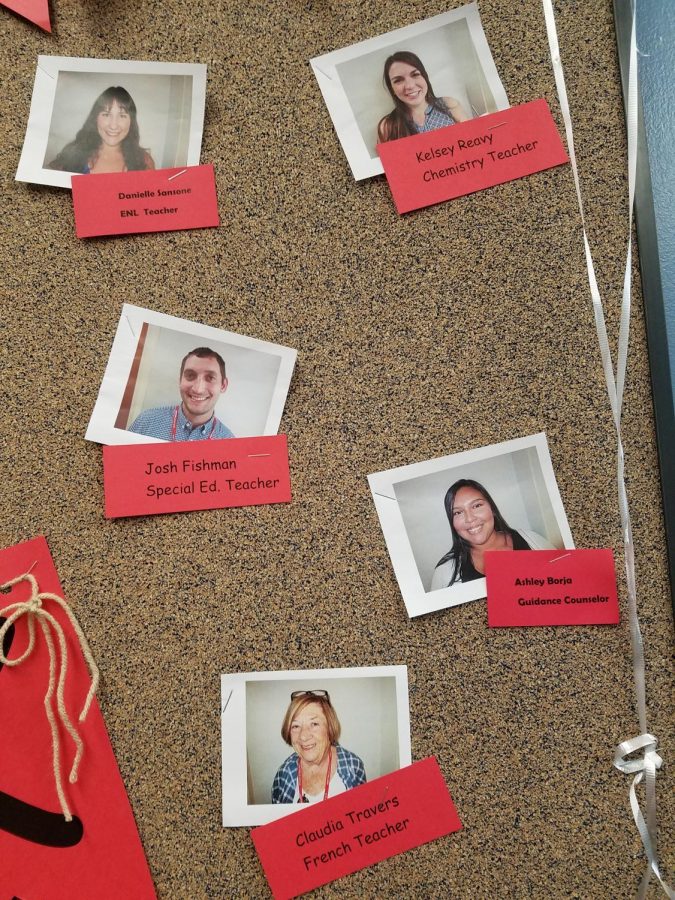 Joel Barrett, Contributing Reporter
March 18, 2019
This year we'll be highlighting some of the newest faces from our faculty list. This is part two in our series.
Mr. Fishman is a new addition to the Social Studies Department. He chose Amityville as a result of moving to Long Island and looking for a job out here. Before Mr. Fishman came to Amityville, he was teaching in South Bronx for 4 years. He was born in Brooklyn where he lived until he was 10 before moving to Suffern, in Rockland County. Mr. Fishman attended SUNY Albany and SUNY New Paltz. He holds a Bachelor's degree in Adolescent Education (7-12) with a History Concentration and a Master's degree in Special Education (7-12). He currently teaches Participation in Government, Economics, and US History. FUN FACT: He had a hip replacement when he was 21!
Ms. Borja is currently a guidance counselor here at Amityville Memorial High. The reason she chose Amityville is because she felt a sense of community that reminded her much of the town she once lived in. Before Amityville, she worked as a Teacher's Assistant in a school for children with special needs, while working as a full time graduate student at Long Island University at Post. She grew up in Flushing, Queens and later moved to Hicksville, Long Island where she attended Hicksville High. She currently holds a Bachelor's degree in Psychology with a minor in Social Work and a Master's in School Counseling. FUN FACT: She loves to travel and explore new cultures and countries. She went to Greece where she saw a shipwreck 40-feet underwater while snorkeling!
Ms. Maccarone is a new addition to Amityville High School but no stranger to the Amityville School District. She graduated in 1990, subbed for a while, and took some long term leave replacements at Glen Cove and West Babylon before she came to Amityville. She grew up in Ronkonkoma and went to high school at Connetquot. She attended SUNY Potsdam and completed her graduate work at Stony Brook. Ms. Maccarone currently teaches high school band here at Amityville High and serves as the Band Director. FUN FACT: She has been teaching for 28 years, 24 of which have been here in the Amityville district!