Roller Coaster Season Ends, But What's Next?
Noah Odige, Sports Writer
March 4, 2019
Hang on for a minute...we're trying to find some more stories you might like.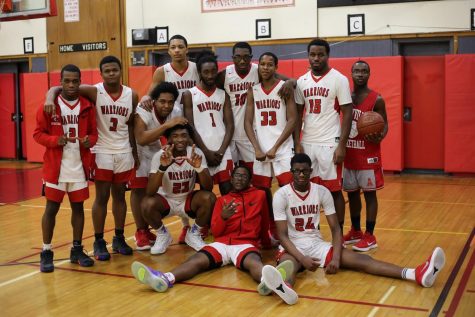 February 13, 2019.  Miller Place, New York. That's where the Amityville Warriors' season ended. Where the "Road To States" abruptly stopped. One year removed from their fifth New York State title, the Amityville Boys Varsity Basketball team had their heads hung low after a 57-47 loss to the top-seeded Miller Place Panthers. A game in which they entered extremely confident, but left in disappointment. A recurring theme during the season.
Amityville started of the season with a two losses in the first 3 games. Something that hadn't happened in nearly three years. This included the home opener loss to Miller Place 68-62, in which Miller Place guard Tom Cirrito dropped 39 points on a stunned Amityville defense. It was losses such as these that frustrated a team which self-proclaimed "Nobody on the island can beat us"  . Early season losses to Wyandanch, Sayville, and Mount Sinai were the dropping points of a roller coaster that was the Warriors season.
What was the catalyst for the season left in rubble? For one, inconsistencies at the point guard spot kept Amityville from ascending to the next step. Following the departure of Joshua Serrano, who averaged over eight assists per game, the Warriors shot creation on the offensive end took a harsh drop. Plus a lack of three point shooting made Amityville offense outside the fast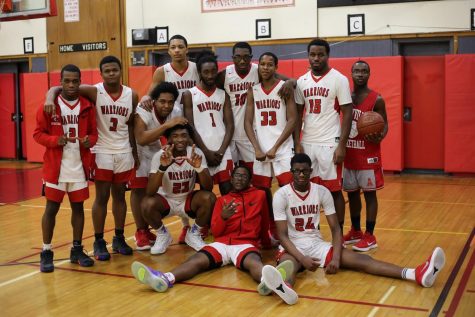 break extremely stagnant. Coach Gordon Thomas also stressed the Warriors transition defense and their energy on every possession.
However, the season was not a complete failure. A blossoming season from sophomore forward Myles Goddard who averaged a team-leading 18.6 points per game and strong seasons from juniors Stephen Augustine and Divaahd Lucas gave the Warriors and their fans a look into the possible future of Amityville basketball. Plus a trip to the playoffs and a win over East Islip in the first round proved that the Warriors have what it takes to be a championship contenders in the following seasons. Not to say that it will be easy as many up and coming teams have emerged as clear rivals of Amityville such as Wyandanch and Miller Place. No matter what happens, the Warriors have a wild ride ahead.