AMHS Spotlight: Ms. Rosario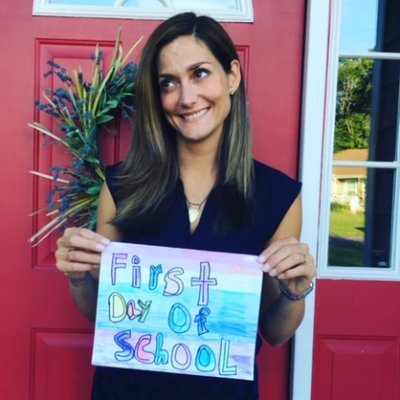 Gianna Arezzo, Staff Reporter
November 10, 2019
Today I spoke with one of our newest staff members, Ms. Rosario. I talked to her about her job and things she likes to do for fun. Although she was with us last year, this is her first full yeat at AMHS. Ms. Rosario is from Lindenhurst and is Italian, Norwegian, German, and Irish. She works at the school as a library media specialist. This means that she is a trained professional who is here to help students and staff find materials to learn and do research. She went to Lindenhurst her whole life, and went to college for labor relations. Ms. Rosario spent the past 15 years working as an event planner, but when a friend suggested she become a library media specialist, she decided to make the career change. She attended Nassau Community College, then SUNY Old Westbury and C.W. Post. Amityville is the first high school Ms. Rosario has worked at, and she also works at Suffolk Community College. 
Her favorite thing so far about the school is the kids. She says we have some of the greatest kids and that she is glad she's here because she wanted to be in a high school. When she's home she likes to cook for her two kids. She even said if she could teach another subject it would be Home Economics. Another thing she likes to do in her free time is read. Some of her favorite books are The Glass Castle, Etched In Sand, and The Time Keeper. 
Ms. Rosario has been all over the world. She has been to at least 15 countries. She has visited Mexico, DR, Barbados, Bahamas, Grand Cayman, Iceland, Denmark, Sweden, Germany, Italy, France, Spain, Ireland, England, Greece, Nicaragua, and Costa Rica. 
Be sure to go visit her in the library and officially welcome Ms. Rosario to our school!