Is "You" For You?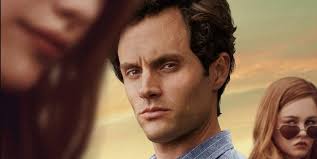 Carina Wong-Schultz, Co-Editor in Chief
January 27, 2020
On September 9th, 2018 Lifetime released a brand new TV show called "You." After season one the show suffered from low ratings and was moved to the popular streaming service, Netflix where it became a huge success and was eventually renewed for a second season which was already released.
For anyone who has never watched or heard about "You," I won't give away any major spoilers as the show has many twists and turns, but the main plot revolves around a sociopath who will go beyond any means to get the girl of his dreams and make her happy. If I was rating this show out of 10 stars I would give it either a 7 or 8 depending on the individual episodes.
If you are a fan of thrillers or shows involving crime and murder, then this show is perfect for you. The writers expertly nailed down the perspective of a sociopath and how his mind works and functions. This is very important to the show because "Joe" the main character of the show is a sociopath and although many people may think he's a good guy, he makes some controversial decisions that can alter the entire trajectory of the show. "You" may not be for certain people if they aren't into lots of far-fetched ideas and drama between characters, but if you like these types of shows I would definitely recommend "You" to you.