Mamba Out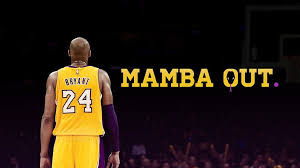 The world was rocked to its core last week when it lost a legend who was both an inspiration and an influencer. On January 26, 2020, Kobe Bryant and his 13-year-old daughter along with 9 others were on a helicopter departing for a basketball game at Bryant Mamba Academy in Thousand Oaks, California when they crashed into the side of a mountain.
The news of Kobe's death quickly spread on social media where people ultimately thought it was a prank and perhaps hoped it was a prank. When people found out the truth it hit them deep in their  hearts. Slowly, people began realizing that the Black Mamba was gone.
Kobe Bryant was 41 years old when he passed and his daughter Gigi was only 13. We later found out that the crash had seven other victims on board as well. Players and family and friends who knew of the Bryant family sent their condolences.
The death of Kobe and Gigi impacted Kobe's wife, Vanessa Laine Bryant and Kobe's friends. Shaquille O'Neal was in deep sorrow and could not finish his sentences without crying. People also formed an impromptu memorial at the Staples Center, where the Los Angeles Lakers, the team with whom Bryant had spent his entire professional career, play, just hours before the arena was scheduled to host the Grammy Awards. During the ceremony, host Alicia Keys and Boyz II Men performed "It's So Hard to Say Goodbye to Yesterday" in tribute to Bryant, and other performers, including Lil Nas X, Lizzo, Run-DMC, Aerosmith and DJ Khaled, incorporated tributes to Bryant in their performances.
Kobe's work ethic and legacy reached far beyond most others in the history of the league, and his impact on the NBA will be felt for decades to come. In the words of Kobe himself, "Mamba out."