Top Ten Tips To Help With Hybrid Learning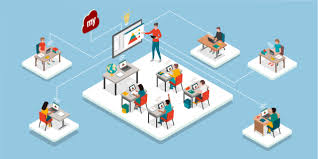 Let's face it: hybrid learning is a new experience for most of us. If you feel like you need some help staying on track we've out together some ideas for navigating this whole new educational world.
Set alarms so you don't miss a class.

Complete as much work as you can while you're in class so the work doesn't pile up and overwhelm you!

Stay hydrated and obtain snacks when you're at home.

Confused by your schedule? Try this little life hack: Check your next day's schedule the night before, open Google Classroom, click on the Meet link to open, close Chromebook BUT PLUG IT IN and just hit reload the next day to go right back to the class you opened last night!)

Check your email every morning for class assignments, grades, class comments, and return any emails that need to be sent.

Set a To-Do list every morning. 

Listen to soft music in the background during class (but not loud enough to distract you)

Stand up and stretch! Take breaks whenever you can!

Email your teacher if you don't understand something or need help with deadlines.

Don't be too hard on yourself. This is a tough time for everyone!