Senior Moments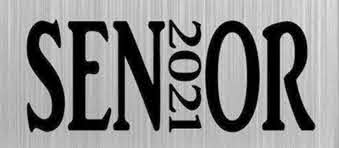 There are SOOOOOO many things on the plate of a senior right now. Throw in a global pandemic and life can start to feel a little out of hand. Here are some friendly reminders of what those seniors applying to college should be making an absolute priority right now.
1.  Create a Common App Account
2.  Fill out your FAFSA
3.  Make an appointment with your Guidance Counselor
4.  Check professional emails for correspondence from potential schools. (Don't use a personal account that has a "creative" name attached to it!)
5. Work on your college essays. (It's good to have 2 to choose from!)
6.  Check scholarship deadlines and set up reminders in your phone to have them completed on time. (Who doesn't like free money?)
7.  Obtain recommendation letters (keep track of who you ask to complete these)
8.  Complete a college essay checklist so you know what you have done and what you still need to accomplish
9.  Talk to your family about the things you need in order to move forward in this process.
10.  Not sure what your future holds after high school? Then it's a MUST for you to work on your resume. Contact the Guidance Department for help on highlighting your strengths and accomplishments while identifying future goals!