BREAKING NEWS: New Covid Variant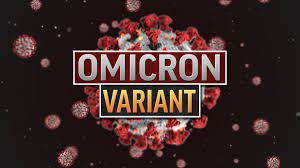 There is a new Covid-19 variant that has doctors, scientists, politicians, and citizens around the globe scrambling to analyze the potential impact it could have on our health in the coming weeks. The World Health Organization designated the new Omicron variant as "a variant of concern" on Wednesday, November 26, 2020.
The variant, first reported by researchers in South Africa and Botswana, is thought to be the most infectious variant yet, outperforming the Delta variant as a strain with about 50 mutations across its genome. The Delta variant strain has less than 20 mutations. This new strain, already detected in at least 18 countries around the globe, has researchers scrambling to study the effectiveness of current vaccines, and may politicians and doctors are encouraging booster shots for people who qualify to receive them.
There is cause for concern considering everything that is unknown, and it could take weeks to get the answers scientists are looking for, but doctors and politicians are urging caution, not panic, as the world waits to learn more about the Omicron strain.