Tragedy in Buffalo and Uvalde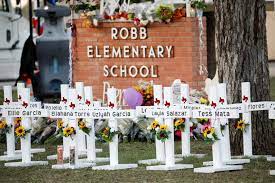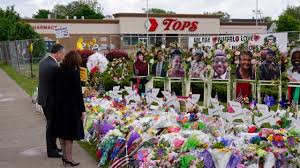 When an 18-year-old gunman left his home in Conklin, NY and drove nearly 200 miles away to Buffalo on May 14, he became another example of the devastating power of hate combined with the ability to carry firearms in America. He shot a total of 11 Black people and two white people at a local grocery store. He targeted this location with the specific purpose of killing people of color. The shooter reportedly posted a 180-page document online outlining his plans for the attack, and referring to racist ideology connected to the belief that the U.S. should only belong to white people. He referred to everyone else as "replacers" and stated that his actions were to serve as intimidation of all non-white, non-Christian people who would hopefully leave the country. The shooter now faces 10 counts of first-degree murder, 10 counts of second-degree murder as a hate crime and three counts of attempted murder as a hate crime, according to court documents. He is also facing a charge of domestic terror and a weapons charge, according to court documents. He has pleaded not guilty to all charges.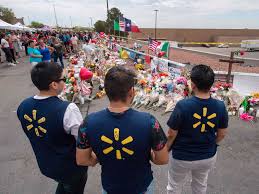 This is, by far, not the first targeted attack of everyday Americans going about their daily lives. Other groups have been targeted in attacks because of their race, including Latino Americans at a Walmart in El Paso, Texas in a 2019 shooting where 22 people were killed.
Just ten days later, on May 24, another senseless shooting took place in Uvalde, Texas when an 18-year-old male entered an elementary school and killed 19 children and 2 teachers. The shooter was allegedly shot by police, but an incredible amount of questions and concerns exist surrounding the lack of response from law enforcement members who waited over an hour before entering the school to confront the gunman. According to a report in the New York Times, "More than a dozen of the 33 children and three teachers originally in the two classrooms remained alive during the 1 hour and 17 minutes from the time the shooting began inside the classrooms to when four officers made entry… By that time, 60 officers had assembled on scene." These actions go against the training most law enforcement agencies receive when it comes to active shooters in school buildings.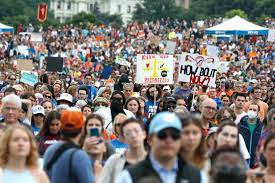 In the wake of the Buffalo and Uvalde shootings, there has been an increase in calls for policy change in America surrounding gun safety. A second March For Our Lives protest was held on Saturday, June 11 in Washington, D.C.  with over 450 rallies also taking place across the country. The rallies were organized by March for Our Lives, a youth-driven organization first created by students who survived the mass shooting at Marjory Stoneman Douglas High School in Parkland, Florida, in 2018.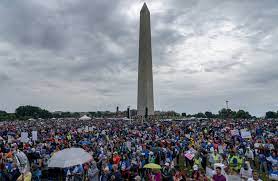 There is talk of a bipartisan gun safety framework that would mark a breakthrough in Congress' attempts to address the recent back-to-back mass shootings. The package is said to include extra scrutiny for gun buyers under the age of 21, grants that would allow states to enact so-called "red flag laws," and new spending on mental health treatment and school security. Change is not likely to occur overnight, but the group of senators working on the package is expected to announce that a significant number of lawmakers in both parties are behind their proposal responding to rising gun violence. Until that time comes, it seems this country can only brace itself for yet another senseless tragedy.